A couple of weeks ago, we paid tribute to the best folding phones that have come and gone throughout smartphone history.
Now, as promised, we turn our sights to the future, in the wake of several announcements of folding phones that are all set to change the face of mobile tech.
The folding phone is perhaps the first big revolution in phone design since the original all-touchscreen slab of the iPhone. And like any first-generation products, these upcoming devices are probably more harbingers of things to come—than devices that you'd actually want to snap up on release date. Their prices, which will no doubt be in the Php100,000 range when they land on our shores, underscore that reality. This doesn't make them any less exciting.
1. Samsung Galaxy Fold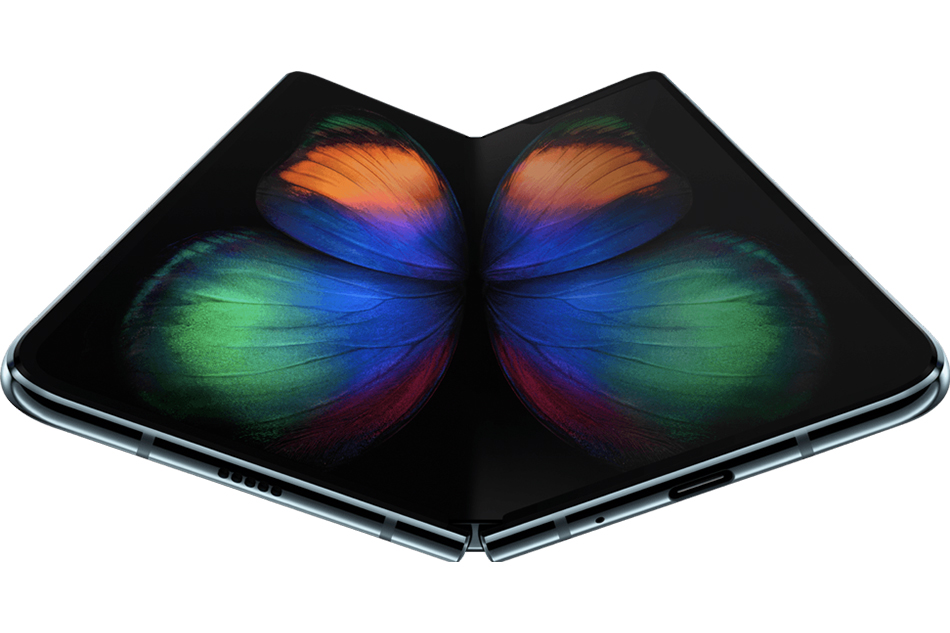 One of the original folding phone hype generators, Samsung first showcased bendable OLED screen prototypes in 2011. Over the years, it would show off devices with curved but rigid displays, and even begin offering mainstream curved phones beginning in 2014.
Now, with the Galaxy Fold, Samsung has made good on its promise almost a decade ago and is finally taking a truly flexible phone to the market.
When folded, the Galaxy Fold employs a relatively small 4.6" main display with a 21:9 aspect ratio and a resolution of 1960×840. Nothing to really write home about, and it has absolutely gigantic bezels above and below, seemingly a step backwards from all the bezel-less phones that have been coming out lately. Open it up, though, and the Galaxy Fold reveals a 7.3", 4.2:3 display with a resolution of 2152×1536. It's like carrying a medium-sized tablet with you in your pocket, akin to an iPad Mini or an 8-inch Galaxy Tab.
Watch more in iWantv or TFC.tv
The hinge is rated at 200,000 folds, so you don't have to worry about breaking it within its lifetime. It also features an exceptional specs line-up, with the flagship Snapdragon 855 SoC that's also appearing on the Galaxy S10 series, 12GB of RAM, 512GB of storage, and a wide variety of cameras dotting its entire body, with a triple-lens rear camera, a front camera on the outside fold, and another front camera with an RGB depth sensor on the inside surface. It also comes with a pair of batteries in both halves of the phone that feature a combined 4380mAh capacity.
At $1,980 or just over Php100,000, the Galaxy Fold doesn't come cheap. It's also not exactly that much of a looker, thanks to the rather unattractive front display. However, it's definitely a game-changer.
2. Huawei Mate X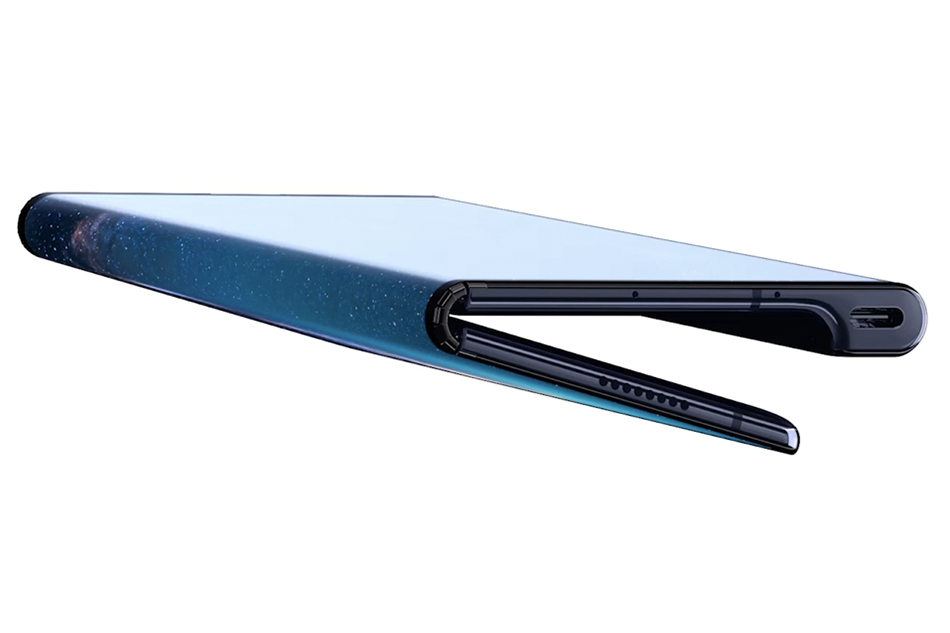 Not to be outdone by Samsung, Huawei has also pulled out a folding phone of their own at MWC 2019, hot on the heels of Samsung's announcement. The brand-new Mate X's folding design is actually somewhat more interesting than the Galaxy Fold's; rather than putting the folding display on the inside, the Mate X places it on the outside, allowing a single display to act as both the folded and unfolded display.
The display unfolds to an expansive 8" with a resolution of 2480×2200. When folded, it transforms into a front and rear display, which clock in at 6.6" 2480×1148 and 6.3" 2480×892 respectively. This makes for a much larger, usable display when the device is folded, and allows it to lie flat when placed on a surface. It also allows for the rear display to act as a selfie display, and for the superior rear camera to be used as a front camera. And with all that, it's also thinner, and the folded displays have much smaller bezels.
Watch more in iWantv or TFC.tv
Rounding out its impressive folding design are the full gamut of 2019 flagship features, including the Hisilicon Kirin 980 SoC, 8GB of RAM, 512GB of storage, and the triple-lens Leica camera array that Huawei has become known for, with 40MP+16MP+8MP cameras that feature wide-angle, ultrawide, and telephoto focal lengths. It even features 5G support, giving it a leg up over Samsung's offering.
All of these come at an even more mind-bending cost than the Galaxy Fold, with the Mate X weighing in at a stunning €2300, converting to $2,600 or Php135,000.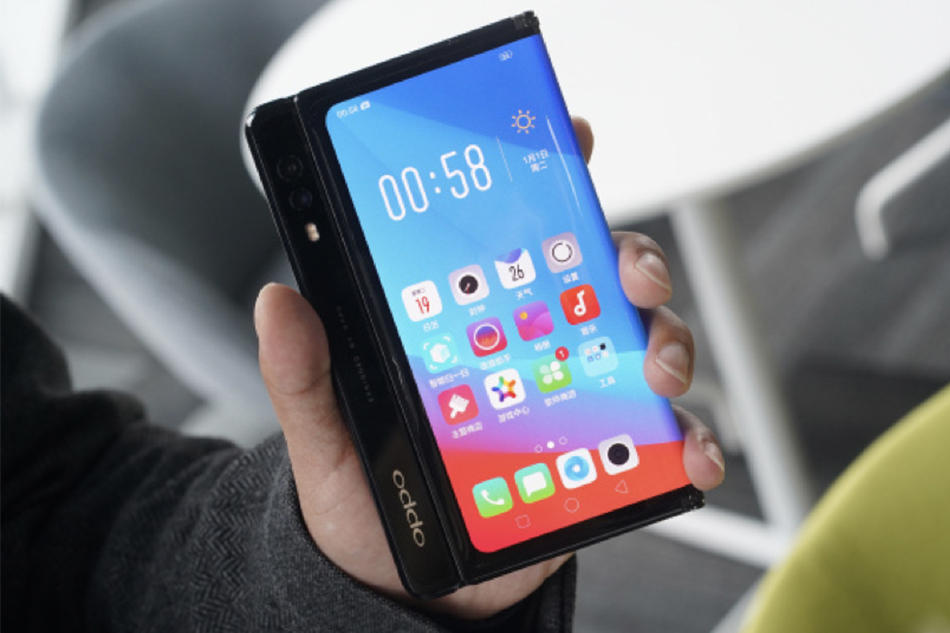 There's no real Oppo folding phone quite yet, but Oppo revealed their folding prototype at MWC 2019. Featuring a large OLED display that folds on the outside into a front and rear display, the Oppo prototype follows Huawei's lead in what is arguably the better way to make a folding phone.
At the time, no production plans have been specified, though the company's VP said that they may consider putting it up for mass production if there's enough demand.
4. Royole FlexPai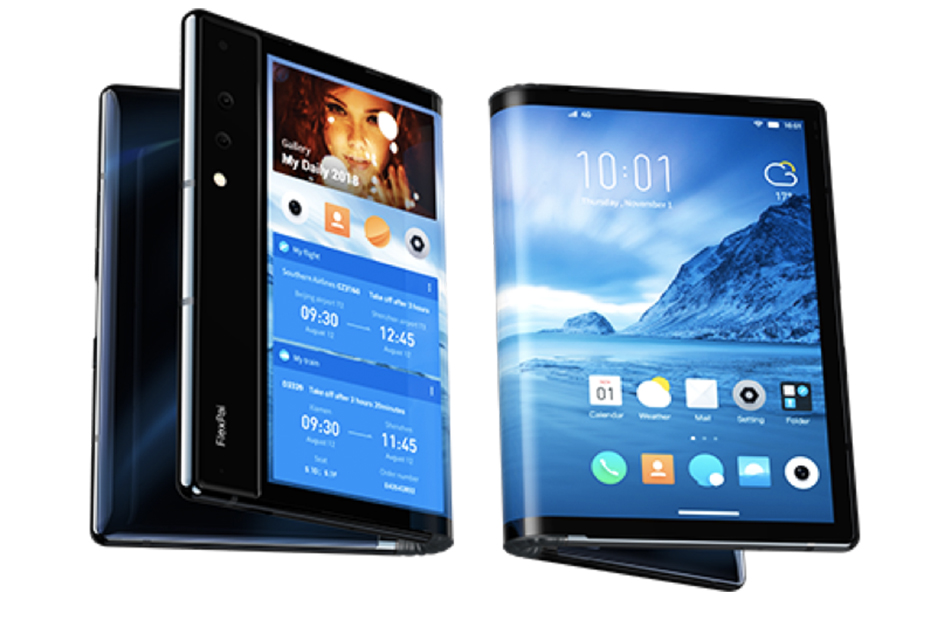 Samsung may have been the first to announce a folding phone, but Royole was the first to make it to the market. The relatively unknown Chinese company's FlexPai phone launched in November with a 7.8" 1920×1440 outward-folding display with a janky interface and a unique way of handling the dual-screen folded situation, with the ability to use the dual-SIM device as two separate phones, one for each screen.
Watch more in iWantv or TFC.tv
The custom Water OS interface is awkward and the transition from folded to unfolded and back is pretty jarring. However, it's also "only" $1,320, a bargain option in a folding market that seems to start at $2,000. It also doesn't skimp on the specs, with the same Snapdragon 855 that the Galaxy Fold will use, 6-8GB of RAM, and 128-256GB of storage. More
By Anton Chua