In the history of mobile phones, there are a fewer than a handful of devices that have changed the direction of the entire industry, with the iPhone being the most influential.
By
Samsung's much-delayed Galaxy Fold, for all its gen-one shortcomings and high price tag, may be part of that rarefied group, based on a week spent trying it out.
Design and hardware
The Samsung Galaxy Fold has two physical looks. In its standard, "unfolded" form, it is an unusually thick handset with a relatively tiny 4.6-inch screen that, because of an elongated 19:9 aspect ratio, feels very cramped by 2019 standards. However, anything you can do on a smartphone, you can still do on this screen – just expect a few more typos because of how cramped the on-screen keyboard is.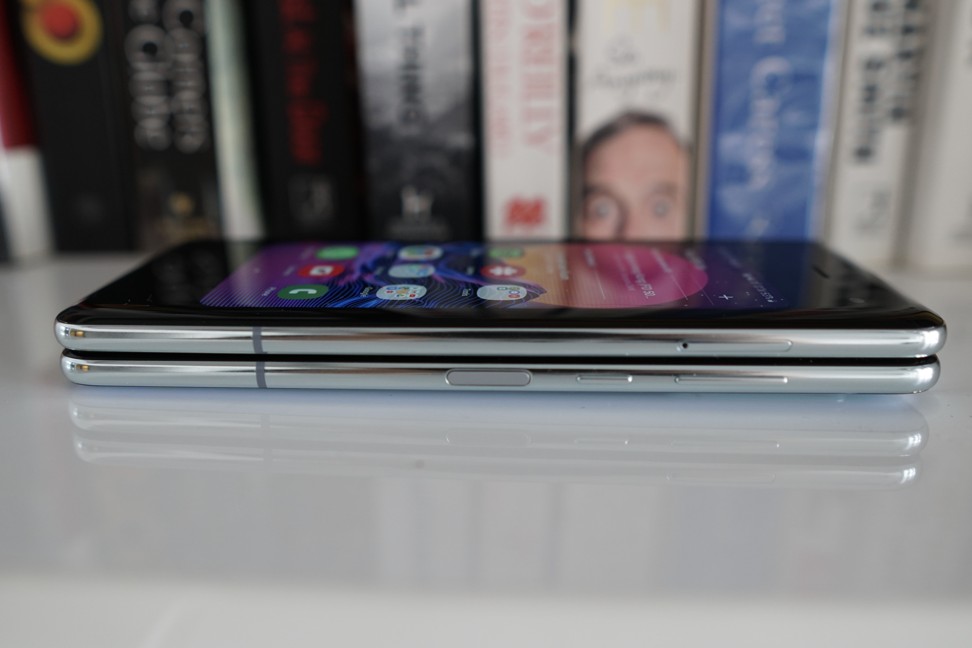 The Samsung Galaxy Fold has an aluminium chassis. The hinge that folds the screen is reinforced and feels sturdy. There is a side-mounted fingerprint scanner. Photo: Ben SinShare:
Its second form factor is the reason for its existence: the device flips open horizontally – like a book – to reveal a 7.3-inch screen. The display can bend and fold like a book because it's made of plastic; these plastic OLED (P-OLED) panels have long been in development by Samsung and fellow South Korean rival LG.
The Fold's P-OLED display produces the usual vibrant colours, high resolution and excellent viewing angles that Samsung panels are known for, but the nature of a plastic folding screen brings two undesirable side-effects: the plastic screen is harsher to the touch compared to the premium glass screens we've become used to on smartphones, and there is a noticeable crease at the folding point when light hits the spot at certain angles.
Still, this is a fully functional touch panel, and all the taps and swipes we've grown used to doing on smartphones work.
In its unfolded form, the Fold's shape resembles that of a small tablet such as the iPad mini. When closed, the Fold resembles a candy bar; despite a thickness of 15.5mm, it fits into my trouser pockets without issues.The Fold was supposed to go on sale six months ago, but a design flaw with the hinge mechanism – the moving parts had large enough gaps for small particles such as dust and lint to fall through – led to malfunctions in review units.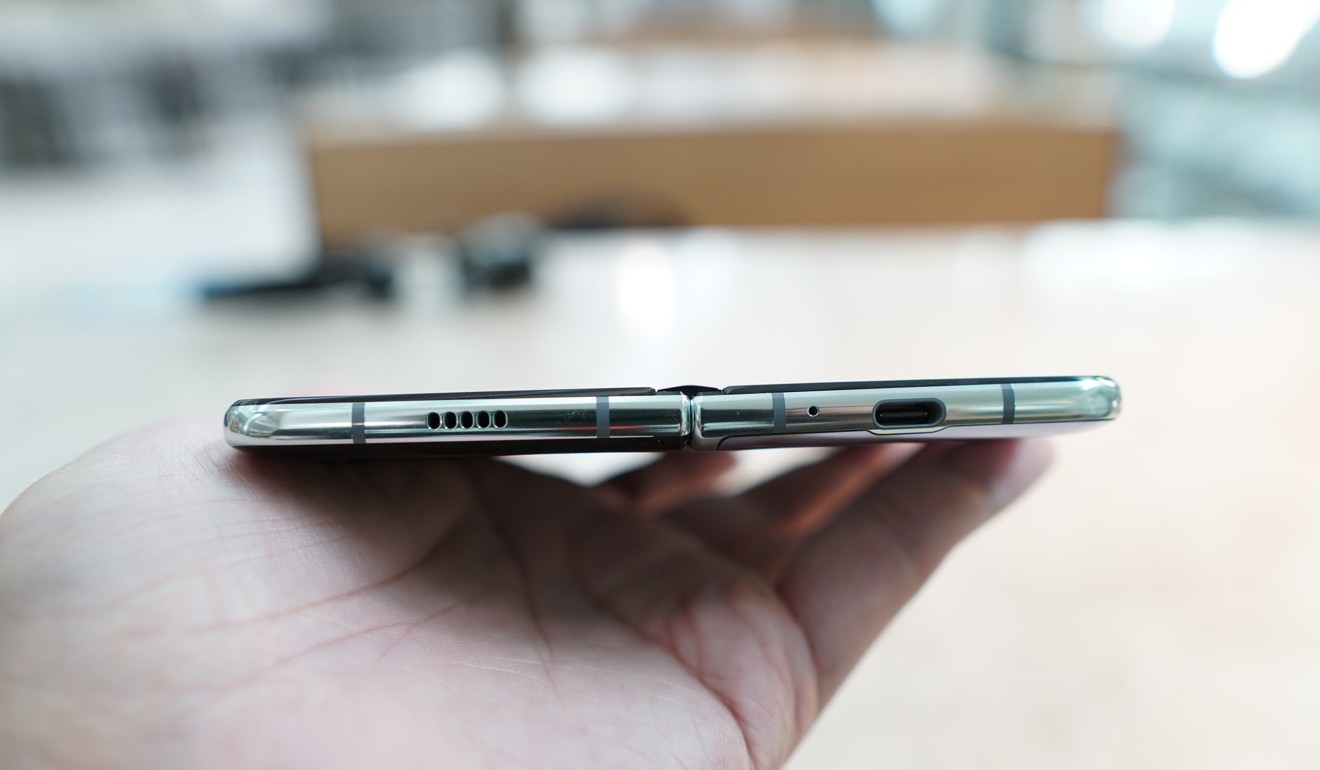 When fully open, the Samsung Galaxy Fold is less than 7mm thick and offers a 7.3-inch display. Photo: Ben SinShare:
Samsung said it fixed the problem by making the hinge tighter, and adding two plastic caps that "seal" the area in which the hinge meets. After a week of heavy use, the hinge still feels sturdy, and the gaps are so tight I don't think lint or dust can get through. Only time will tell whether this hinge holds up, however.
The specs remains mostly unchanged from Samsung's flagship Galaxy smartphones: a Snapdragon 855 processor, 12GB of RAM, and a triple camera system featuring standard, wide-angle, and telephoto lenses.
Samsung has given the Fold two sets of selfie cameras. There's a single 10-megapixel front-facing lens for use when the device is folded; in its unfolded form there is another 10-megapixel selfie lens plus a wide-angle lens in the upper right corner of the plastic screen.
For security biometrics, the Fold has a side-mounted fingerprint sensor on the right side of the aluminium chassis. More