For the time being this is a phone model that we can only dream of. A folding device like this will certainly not be introduced in the coming years.
At the moment, one folding line is already a huge challenge, although Xiaomi already showed a concept model on MWC 2019 that could be folded twice. Both sides of this unit could be folded backwards. However, it is not for nothing that you can still not buy the Samsung Galaxy Fold or the Huawei Mate X.
The durability of the flexible screens turned out to be a bigger issue than expected.
Nonetheless, it seems to be a matter of time before foldable phones become generally good. After all, these mobile devices offer clear added value – if everything works properly and of course continues to work properly. The Z-Fold model as Samsung has now patented is certainly a big contender for the future.
As far as I am concerned, it's one of the most interesting models that I have encountered over time.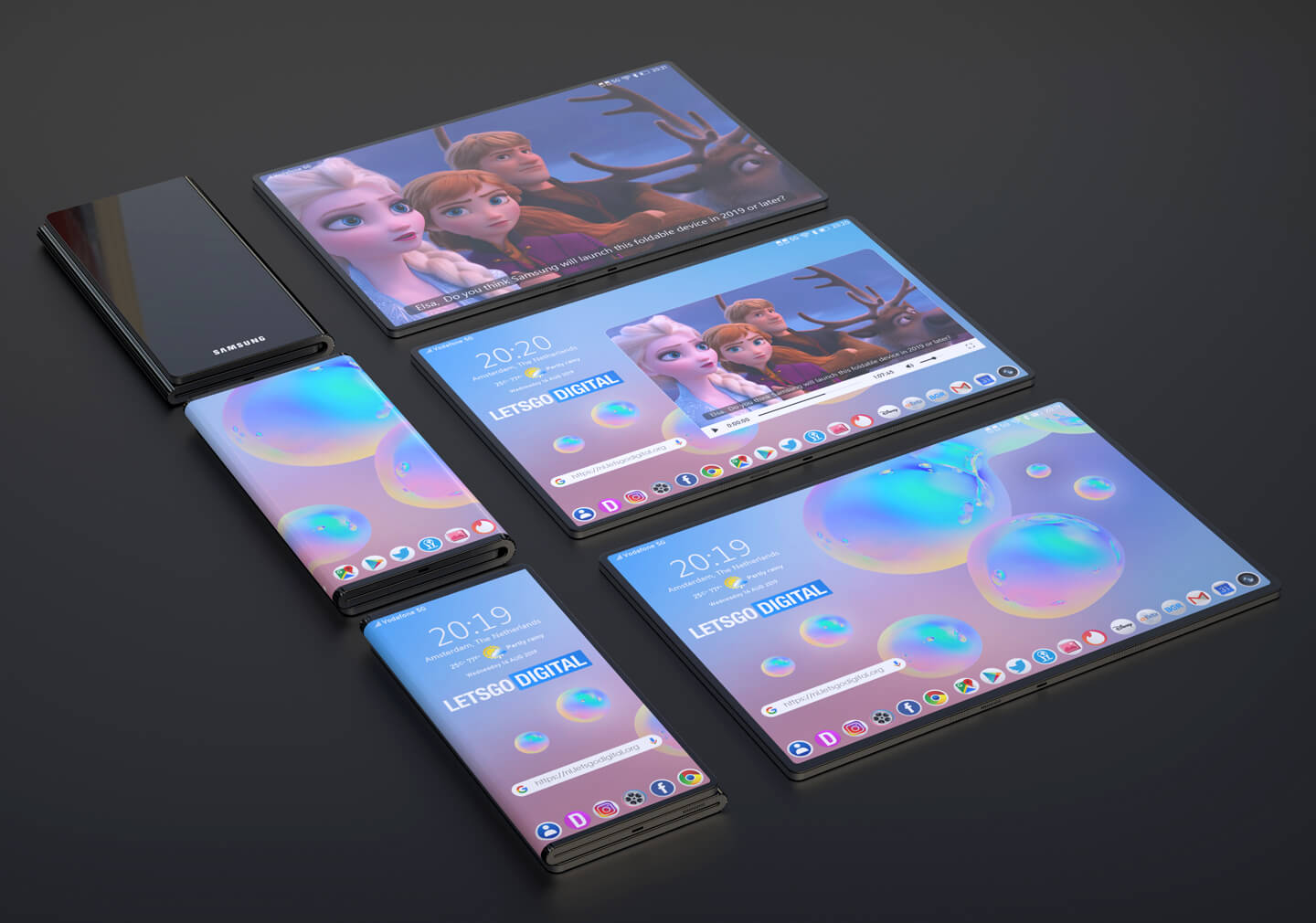 Here you can find the patent from Samsung Display.
Note to editors: The 3D renders presented in this article are copyright protected and designed by LetsGoDigital. You can use our artwork for free, as long as you include a clickable source link into your story. Thank you very much for understanding.