The race to bring out the world's first foldable smartphone is heating up. 
Samsung has long been playing hide-and-seek with the media regarding details of its first foldable phone – the Galaxy Fold – releasing teeny bits of information about it every now and then and sometimes pulling back the released info all together. This is a bid to generate as much hype as is possible before the product is finally revealed before one and all.
But with Huawei's straight-shooter approach, Samsung may want to rethink their strategy. In a grand style, Huawei unequivocally announced its plans to reveal its own version of the foldable phone (no name given) at this year's Mobile World Congress (to be held from the 25th of February in Barcelona, Spain) by releasing a poster on their official Twitter page.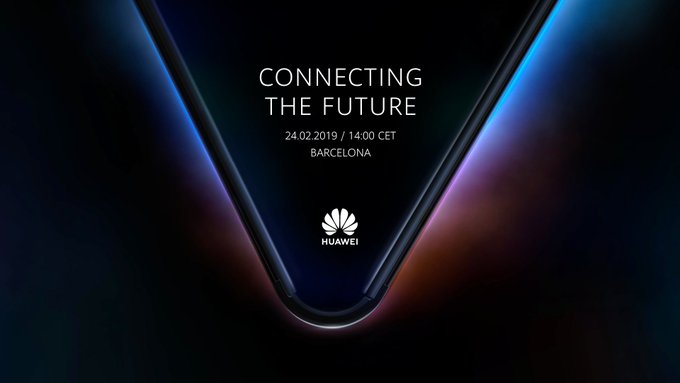 Interestingly, the poster reveals the foldable screen to be on the outer side of the phone, as opposed to Samsung's, which folds on the inner side. There are some serious technical challenges associated with a folding touchscreen, especially one that folds on the outside. Most notable amongst them is the durability issue. Can a touchscreen withstand the folding-and-unfolding movement a thousand times?
Also, whenever a phone takes a physical hit (by being dropped, for example), it is the edges that more often than not take the maximum impact. Can a touchscreen be made durable enough to stand that? For these reasons, Samsung did not place the folding screen outside. More