After months of delays and speculations, Huawei has finally unveiled the Mate X 5G Foldable Phone, the company's first foldable smartphone in the market.
By Joel Joseph
The phone was first shown off at MWC 2019 but it took Huawei nearly 10 months to ready it for the commercial market. But now, the Mate X 5G Foldable is finally here and you can purchase it starting November 15 in China.
The Mate X 5G will come in a single variant of 8GB RAM and 512GB ROM for 16,999 yuan (~$2403). This makes it even more expensive than the Galaxy Fold Foldable Phone, which is already available for purchase in multiple markets across the globe.
However, Mate X's outward folding design received quite a positive reception at MWC 2019 and if you are ready to spend nearly $2000 for a foldable smartphone, pricing isn't really your primary concern.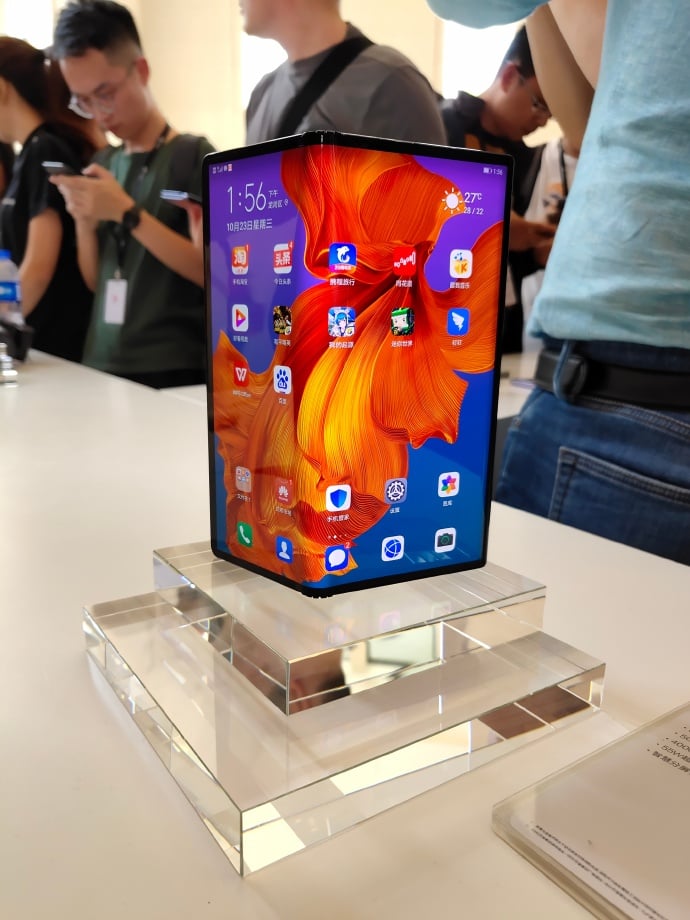 The Mate X 5G will first go on sale at 10:08 on November 15 in limited quantities in China. The company is unsurprisingly offering an additional 50% discount on screen related repairs and replacement with the purchase.
The Huawei Mate X 5G Foldable comes with a 6.6-inch display on the front featuring 19.5:9 aspect ratio and 2480 x 1148 pixel resolution. In the folded position, there's another display at the back featuring 6.38-inches with 2480 x 892 resolution and 25:9 aspect ratio. When you unfold the display, you get a large 8-inch tablet-like screen to play with featuring an 8:7.1 aspect ratio and 2480 x 2200 pixel resolution.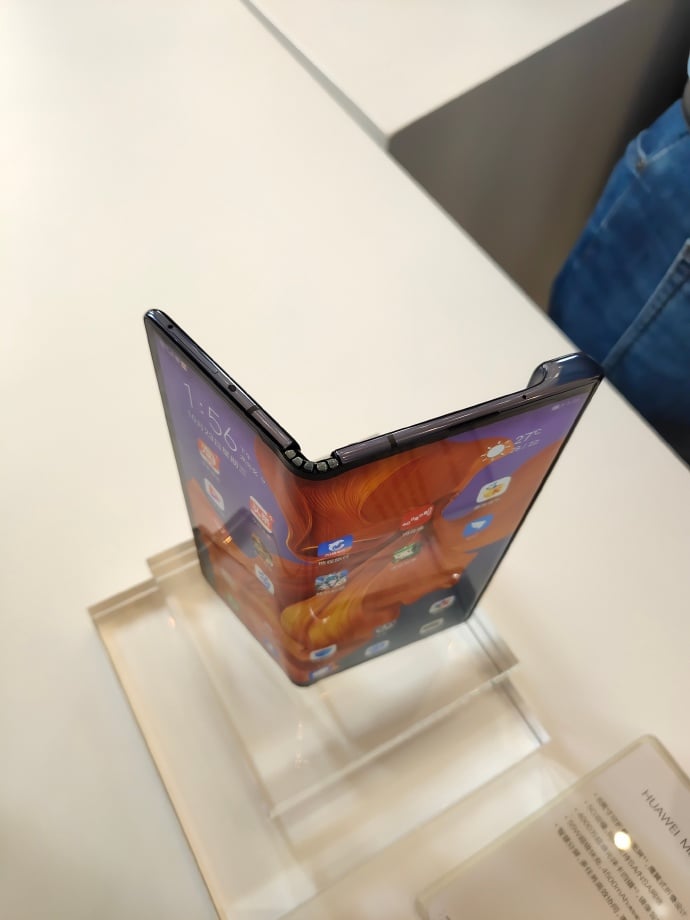 Huawei is said to have used a double-layer polyimide material for the flexible screen that increases strength by up to 40 percent. Further, the innovative (falcon) hinge that supports the display reportedly has zero openings or grooves to improve its durability.
At the back, the Mate X has four cameras, a 40MP primary sensor, an 8MP telephoto lens, a 16MP super wide-angle shooter, and a 3D depth sensor as well. The phone comes with up to 45X zoom (3X optical). The primary sensor features OIS and AIS for stabilization.
The phone comes with 5G support with dual SIM dual standby.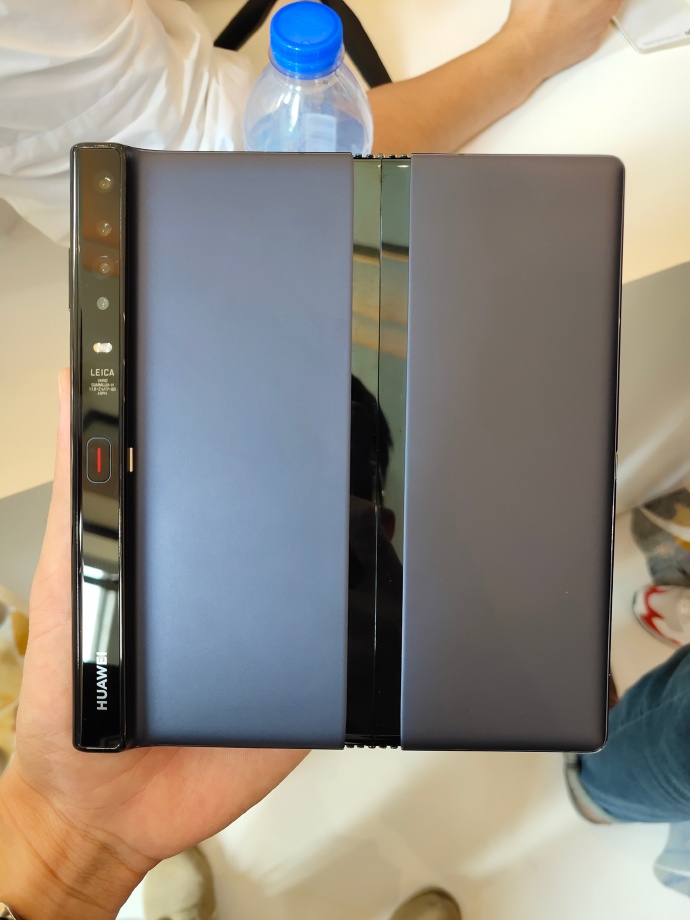 Note that the Mate X 5G comes with last year's Kirin 980. The development cycle was probably too long for the device to feature the new Kirin 990 5G chip. Underneath, the Mate X 5G has a 4500mAh battery with Huawei's SuperCharge 55W charging technology. This should ensure at least a day's usage despite its large screen. Also, you get around 85% charge in just 30 minutes, so recharging the phone is going to be an extremely quick process.
In terms of software, the Mate X comes with foldable-specific features that include split-screen multitasking, and text/ image drag and drop between screens.
The company has also confirmed that it will launch an upgraded version of the Mate X 5G, dubbed the Mate Xs, in March 2020 with the new Kirin 990 5G SoC.
Mate X's release marks the availability of the second commercial foldable smartphone in the market right now. The phone has got a few upgrades since its first showcase back in February, but it's exciting to see that the phone is finally available for the everyday consumers.
Will it feature Google Apps? That's not the appropriate question right now. Google app support is secondary. First we'll have to wait and see whether its truly ready for the consumer market. More