Yesterday, the USPTO (United States Patent and Trademark Office) published a new patent on behalf of Samsung Electronics.
Although vaguely titled electronic device, the images show a folding smartphone consisting of two separate displays, the same design and style used by ZTE on its Axon M launched last year.
The device has a much more modern design than its Chinese Axon competitor, with thinner bezels that make the smartphone particularly stylish even when folded. In its most compact form, the design is quite similar to that of today's high-end smartphones.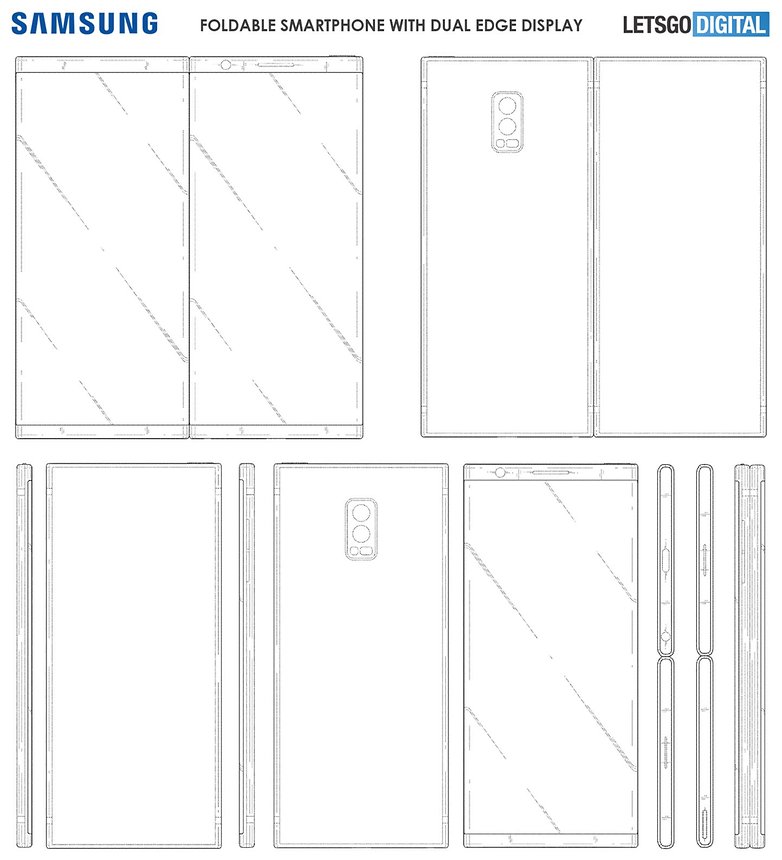 On the front, there seems to be space for only one front camera, while on the back we find a double camera positioned vertically. From the drawings you can also see the presence of a 3.5 mm audio jack and a USB Type-C port at the bottom.
In addition, following Samsung's patent application, the LetsGoDigital team moved quickly and created 3D renderings of the folding smartphone proposed today. More
By SIMONE SCANU https://www.androidpit.com