Since Samsung released the Galaxy Fold foldable smartphone in 2019, many are wondering when Apple will introduce its first folding phone. But we still have to be patient.
By https://en.letsgodigital.org/  Ilse Jurrien
Various sources have indicated that the first foldable iPhone will arrive at the earliest in 2022. Nevertheless, it seems that more and more details about this device are becoming known.
The form factor appears to have been determined by now. It will be a flip phone, or a clamshell device, comparable to the Samsung Galaxy Z Flip and the Motorola Razr. Based on all the rumors, graphic designer Technizo Concept has made a series of 3D renders of the expected iPhone Flip in collaboration with LetsGoDigital.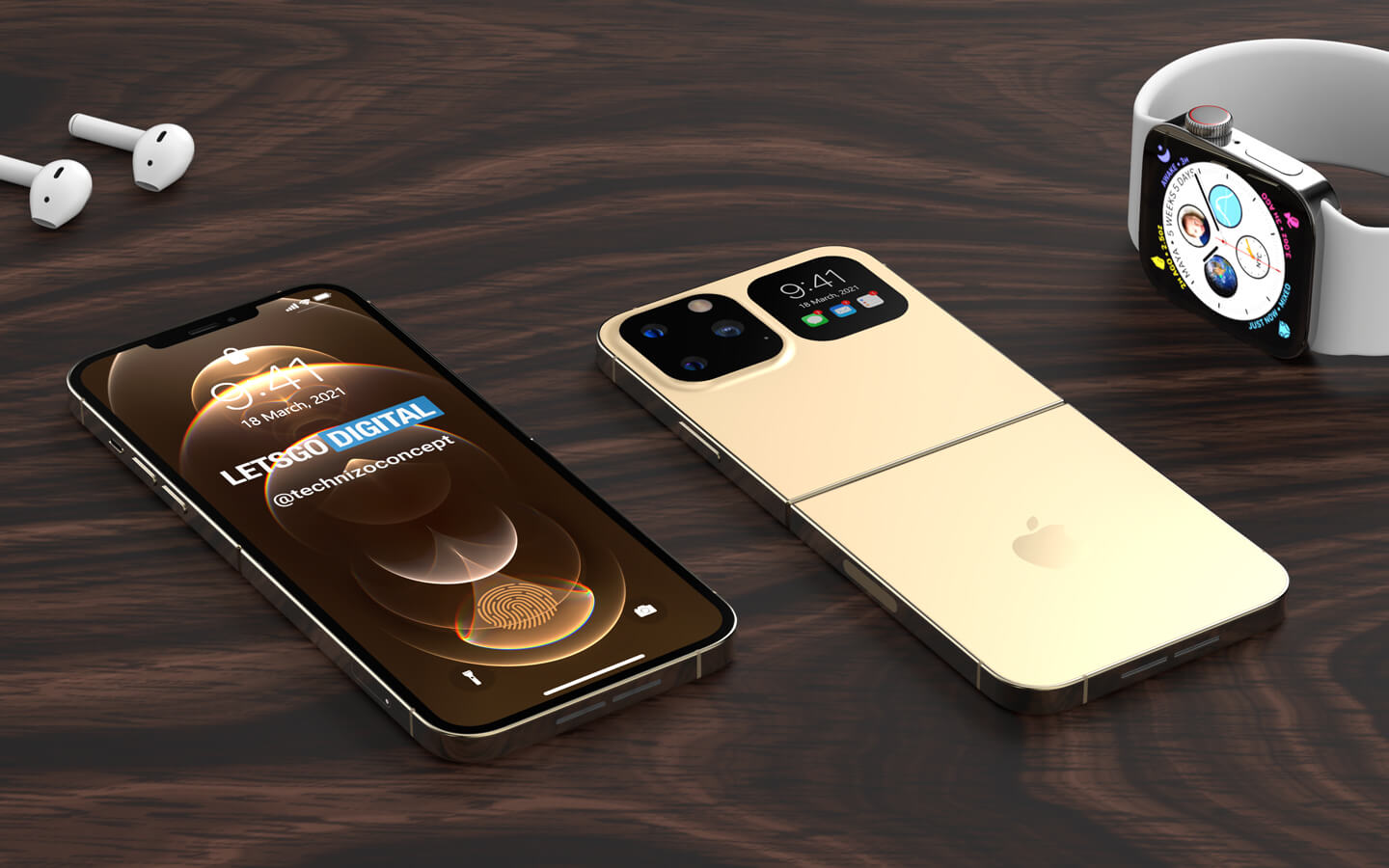 It is not the first time that LetsGoDigital shows 3D renders of an iPhone with a clamshell design. In 2019, we showed a foldable iPhone, based on a patent awarded by the American manufacturer. In the meantime, information about Apple's plans has emerged from various sources in the supply chain.
The first foldable iPhone will probably use a flexible display panel from Samsung. It seems to be an OLED screen, although mini LED could be a possibility too. For the product renders, we have assumed that Apple will maintain the notch, but reduce it, just as with the iPhone 12s / iPhone 13 models expected later this year.
For the design of the camera system we have chosen for a similar triple camera set-up as that of the iPhone 12 Pro (Max). By the time the Flip comes out, this is of course no longer the newest or most advanced camera system from Apple. Nevertheless, the focus of the iPhone Flip will not be so much on the camera system – after all, this was not the case with the RAZR and Z Flip either.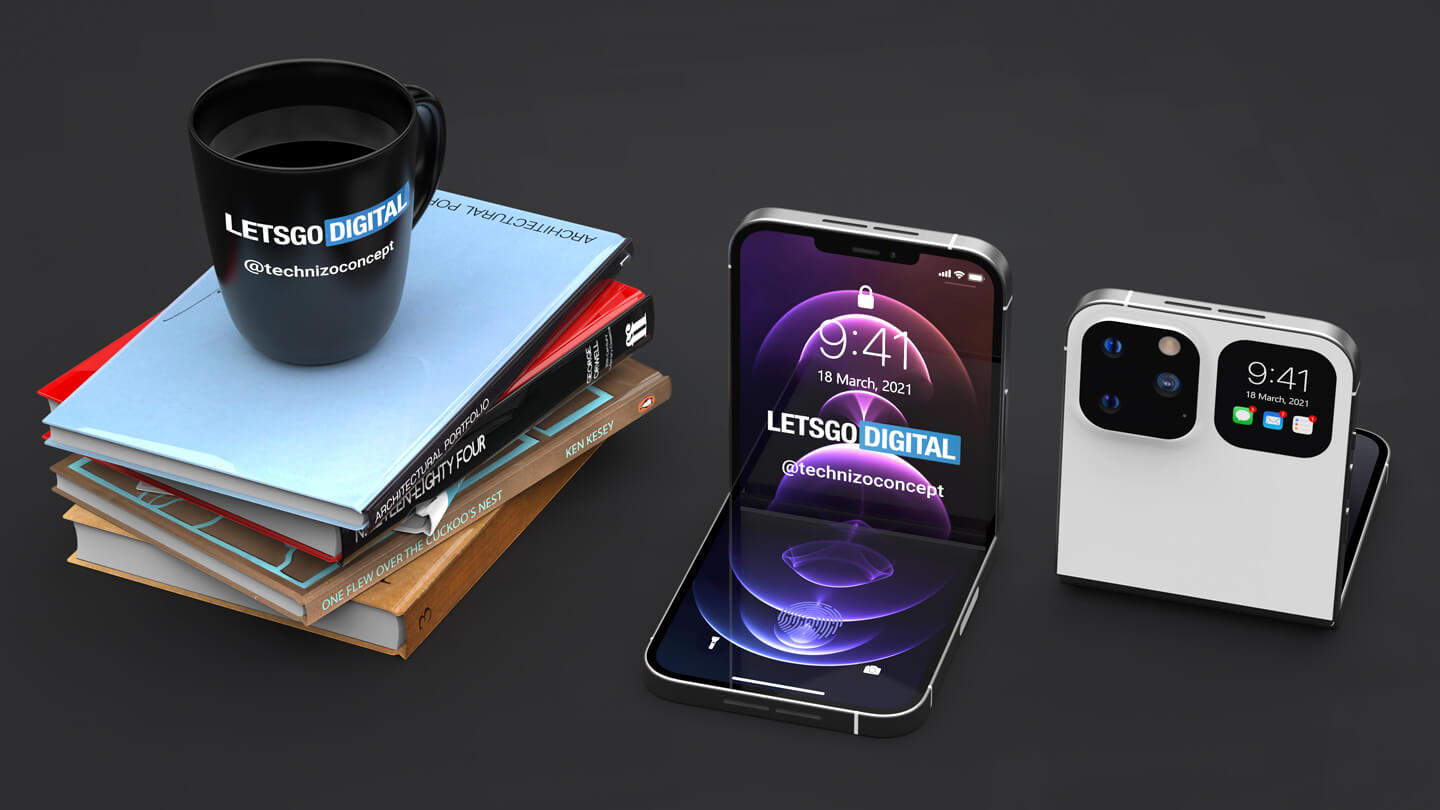 It is in line with expectations that Apple will also integrate a cover display. No information is yet known about the size of this screen. To design the renders, we opted for a relatively small display, with the same dimensions as the camera system. In terms of size, this screen is slightly larger than that of the Samsung Z Flip and slightly smaller than that of the Motorola RAZR.
The user will be automatically informed of incoming calls and notifications via the cover display. By placing the camera and the screen on one side of the folding line, it is in theory also possible to take selfies with this camera system.
Apart from the renders, Technizo Concept also made the following video in which the Apple iPhone Flip is shown from all sides in four sparkling colors: red, white, gray and gold. More