Huawei's Mate Xs is a refreshed version of the Mate X, the company's first folding smartphone.
In contrast to the Samsung Galaxy Fold, the Mate X's display folds around the exterior of its hardware (the Galaxy Fold's display folds inwards).
The design is mostly similar, but there are some updates worth noting. To start off, the Mate XS feels like a more polished product than the Mate X did. The chipset was updated to a Kirin 990 CPU, and the interface was refined for this kind of form factor. In addition, Huawei updated the hinge, which is calls the Falcon Wing.
Starting with the display, its still an 8-inch display when fully opened, and 6.6-inches when closed. Huawei revealed that it uses a 2-layer polymer material that adds strength to the folding display.
As with other folding smartphones, there is still a visible crease. One concern we had is we could see the display's light leak from the hinge, which Huawei claims allows the Mate XS to ventilate. We hope this isn't cause for concern.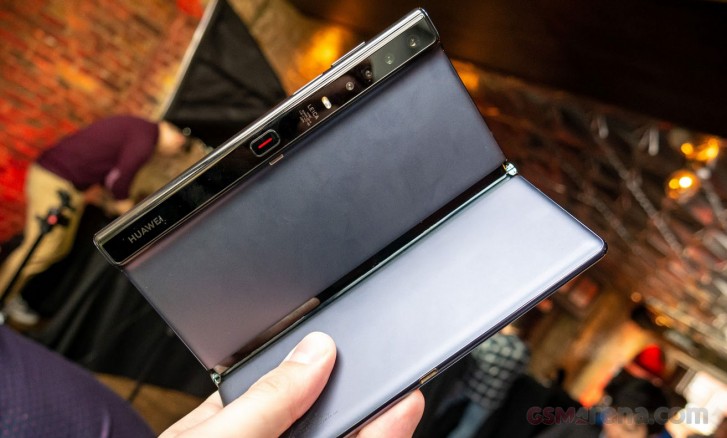 The cameras remain unchanged from the Mate XS. There's a 40MP quad-bayer main camera, an 8MP telephoto camera, and a 16MP ultrawide camera. There's also a 3D ToF sensor and LED flash. Since there is no selfie camera, the Mate XS uses the main cameras to take selfies.
The smaller folded part of the display fires up the viewfinder.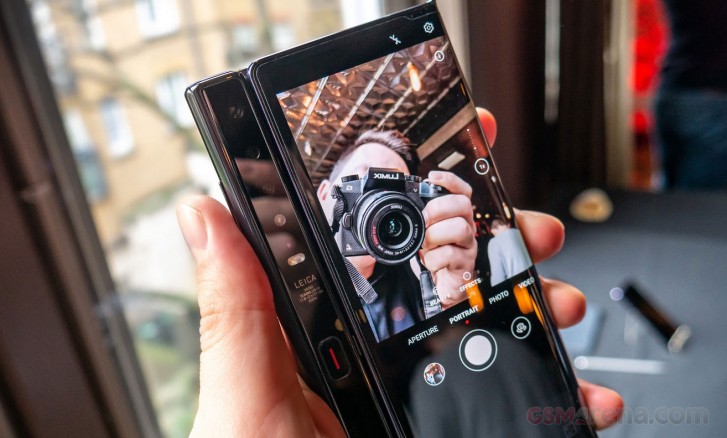 Huawei promises up to 21% improved battery life compared to the Mate X and it will now run on 8 5G bands versus the original 4. Unfortunately, the Mate XS is stuck on Huawei Mobile Services with no sign of Google Play Services returning yet. This makes it a tough sell outside of China, and the price tag makes it even tougher: €2499. It should be arriving to the markets outside of China next month. More