Samsung is back with a new foldable phone: The Galaxy Z Flip. And unlike the Galaxy Fold, Samsung's first foldable that we reviewed nearly six months ago, the Z Flip isn't a foldable tablet. Instead, this smaller phone folds vertically like the new Motorola Razr.
By Chris Chang
After getting to use this phone for a while, I can say that this is Samsung's best foldable phone. But it's still not worth the money.
FOLDING THE Z FLIP
Folding and unfolding the Galaxy Z Flip is very easy. The clamshell design that feels familiar and comfortable if you've been around long enough to use the flip phones of the pre-iPhone era. While Motorola did beat Samsung to the punch with the vertical fold, it's still a nice design.
But there is one disappointing thing that makes the Z Flip very different from classic flip phones: It's hard to flip open with one hand.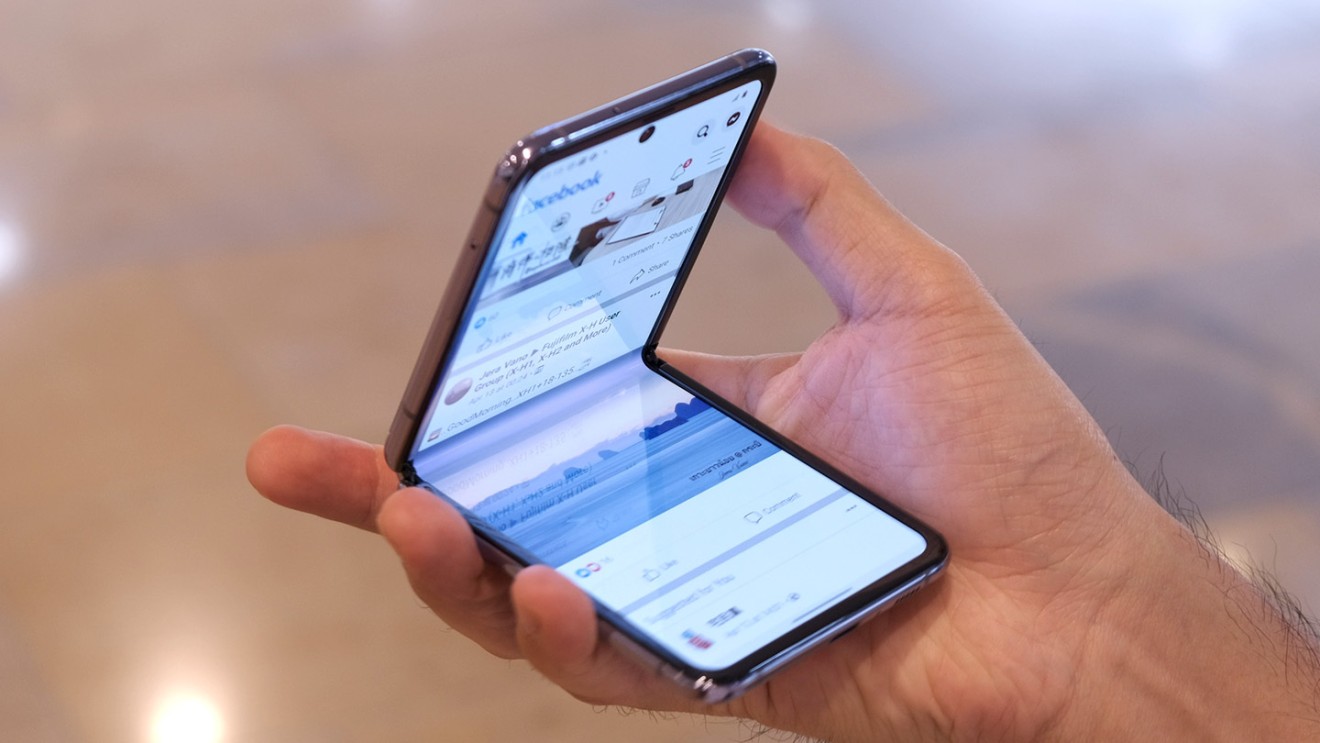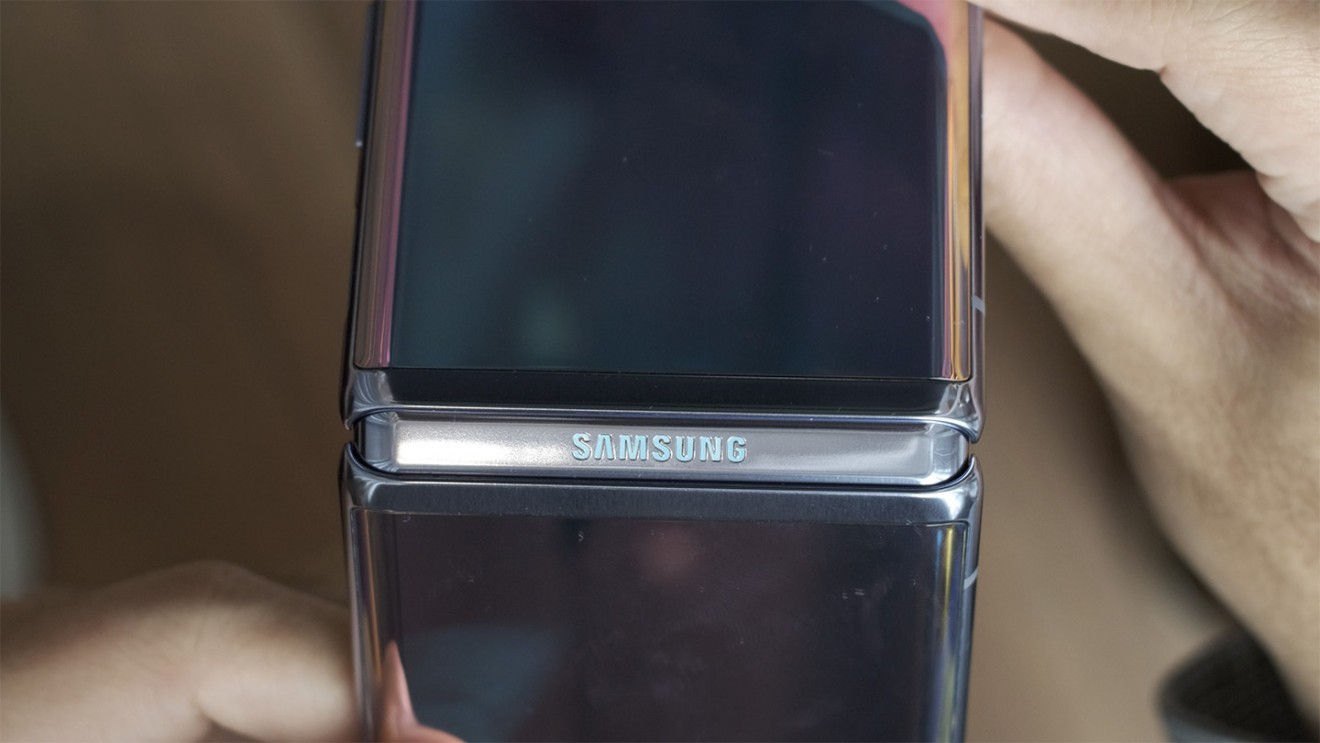 Samsung says the Z Flip uses a redesigned hinge compared with the Galaxy Fold. The company says the new hinge has nylon "brushes" inside to help keep out dust and debris. Nothing has gotten into the hinge of my review unit, but it's tough to say how well it will hold up over time.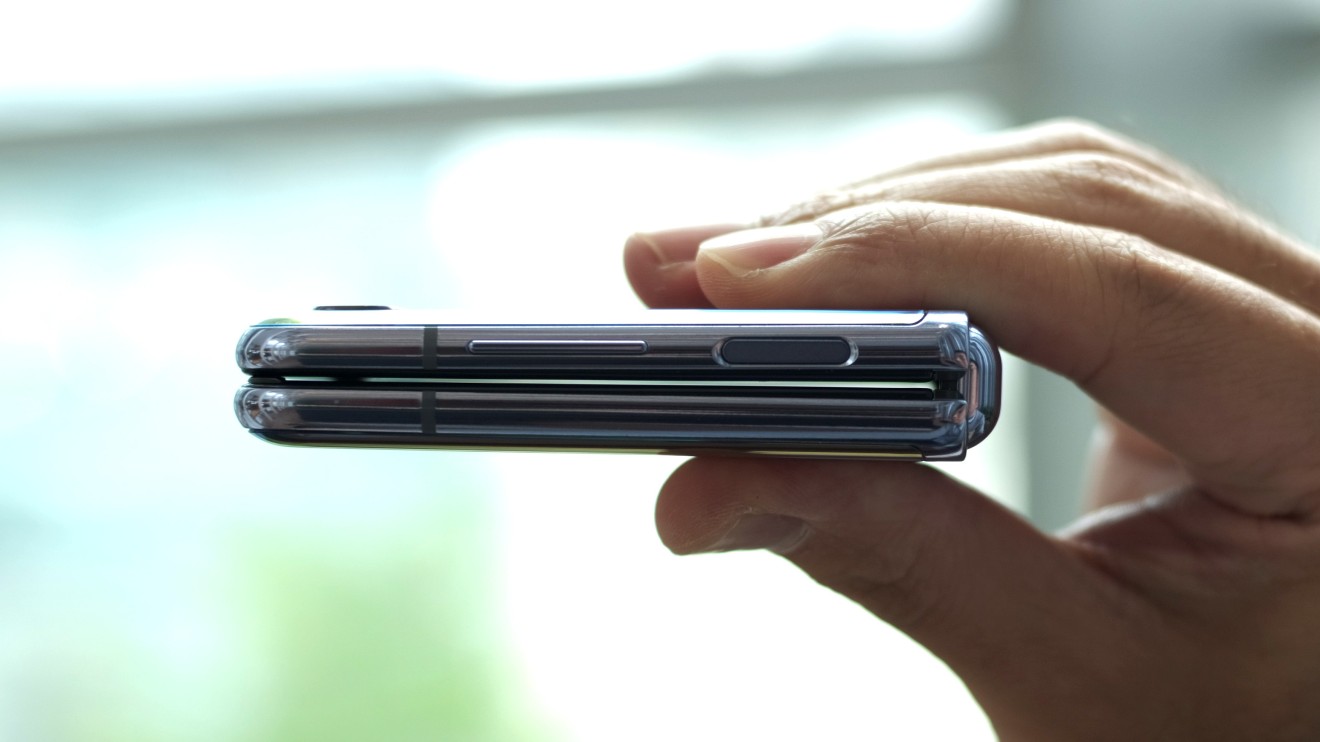 While you can't open it one-handed, at least the hinge feels very sturdy. It's different from what I experienced on the Galaxy Fold. It also allows me to fold the Z Flip halfway like a little laptop or adjust it to specific angles. I can even set it down on a table for video calls.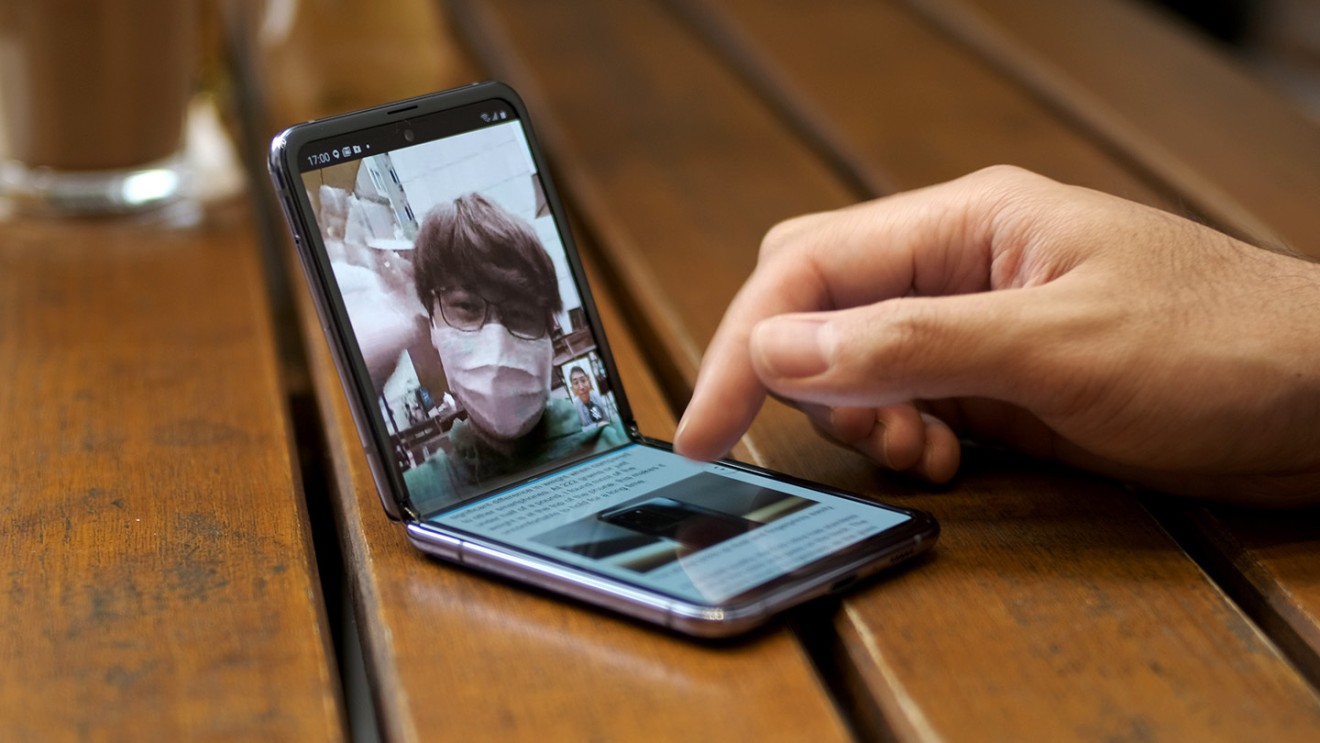 FOLDABLE GLASS DISPLAY
Unlike the Galaxy Fold's plastic screen, the 6.7-inch foldable display on the Z Flip is made out of Samsung's "Ultra Thin Glass." It really is foldable glass, although it's covered with a protective plastic layer. But it still feels nicer than what Samsung had on the Galaxy Fold.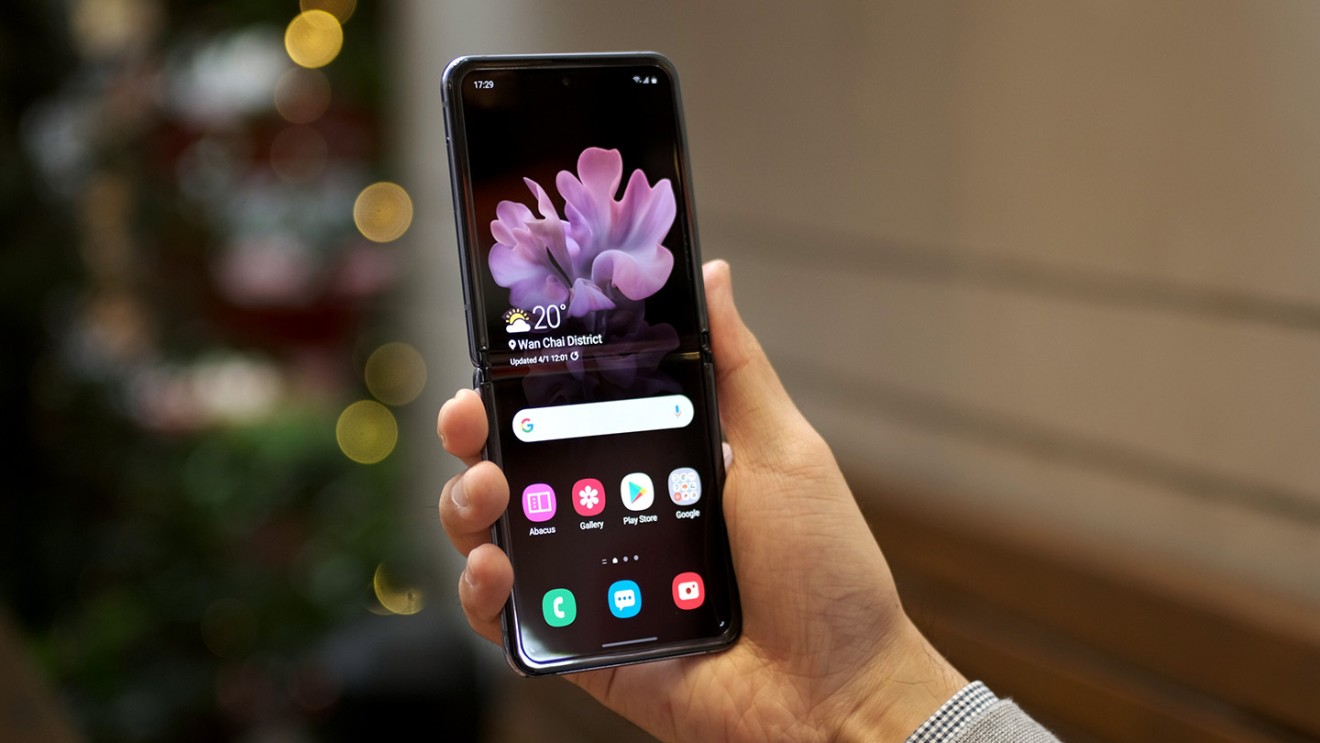 This is still a phone you'll want to handle carefully, though. After just a few days of usage, I found some scratches on the display. The plastic layer does what it's supposed to do by protecting the glass, but it's still easier to scratch than the Corning Gorilla Glass found on most smartphones.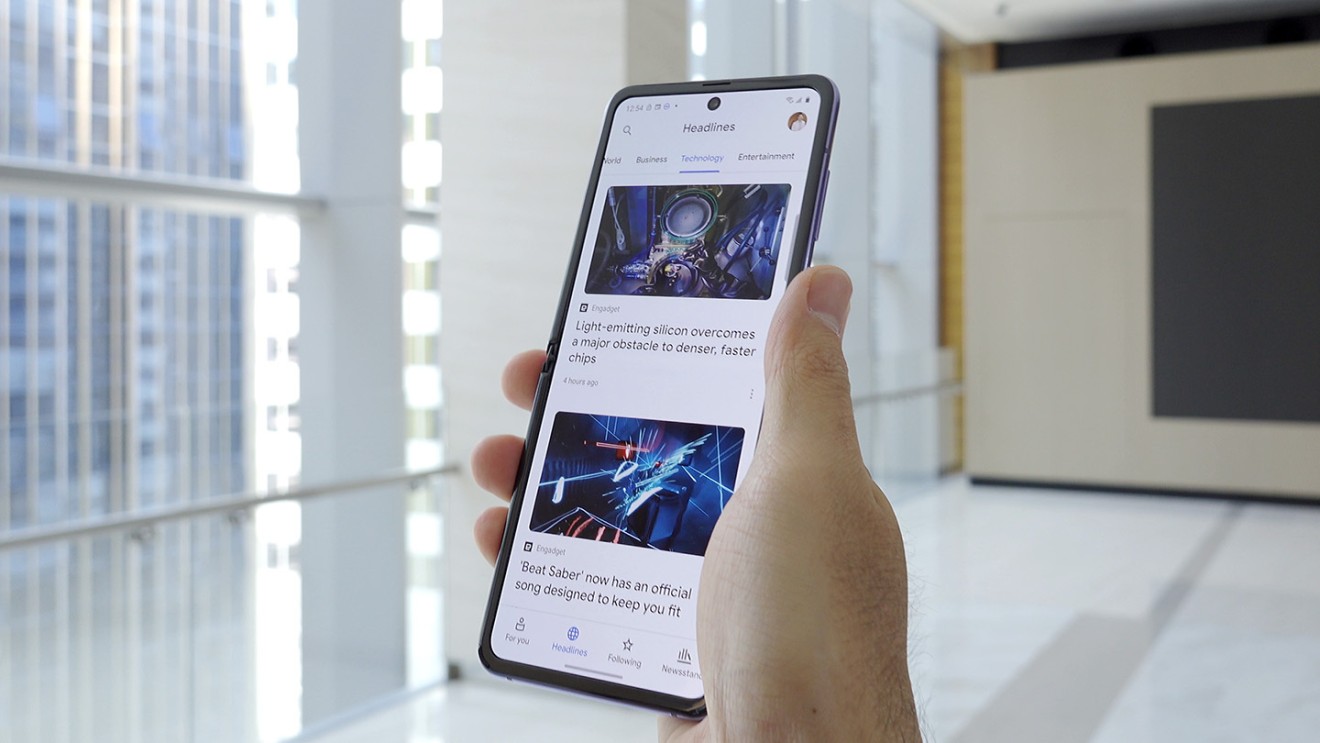 Then there's the crease. When it comes to foldable smartphones, it's unavoidable. The crease is there. I can feel it on the screen and it really only "disappeared" when positioned in front of my face.
But I honestly don't mind the crease too much. Most of my scrolling is done from the bottom of the screen, so I rarely feel it. But this is a personal preference and could be a deal-breaker for some.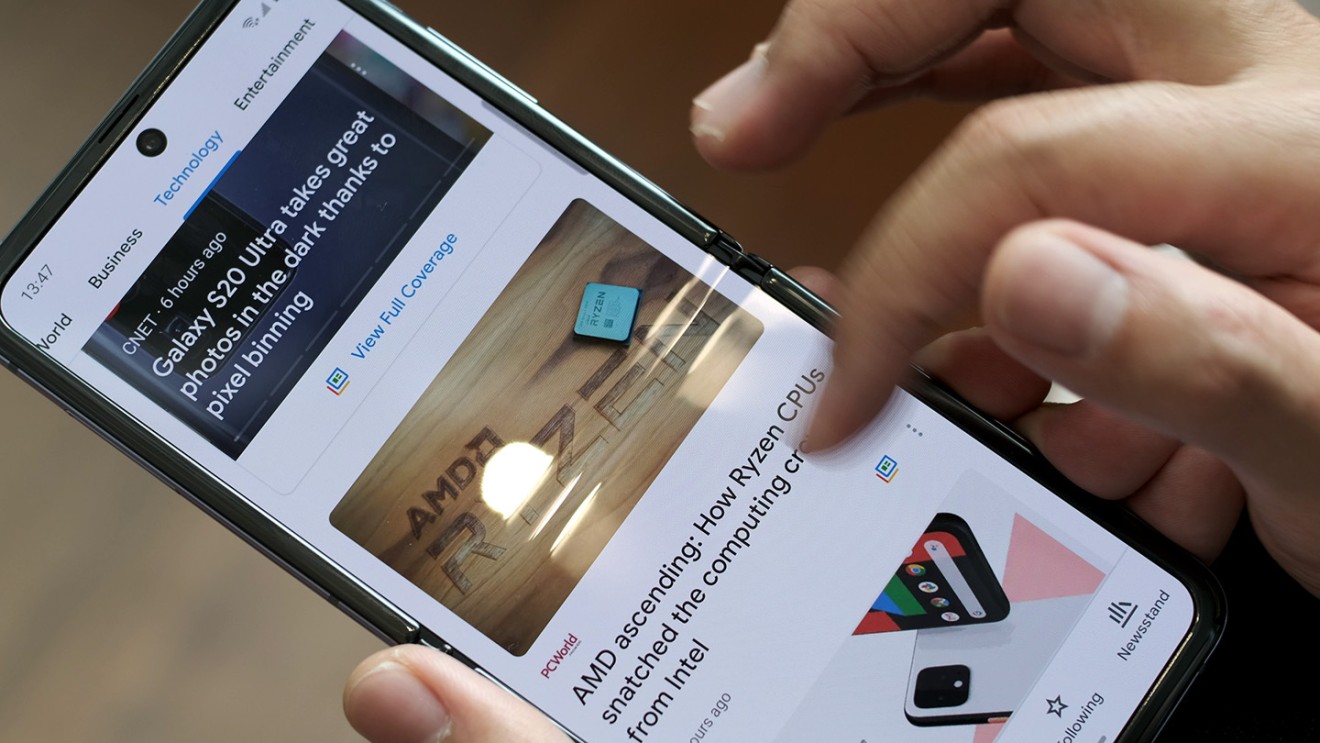 The rest of the display is great. It uses an AMOLED display with punchy colors and deep blacks. The very narrow 21.9:9 aspect ratio takes time to get used to, but it's not an issue once you do. Any film using the 2.39:1 aspect ratio should fill up this screen pretty well. And this tall display also lets you see more content at once when scrolling through news feeds.
One pitfall, though, is that some apps that don't scale to fit the screen properly. Instagram, for instance, displays its Stories with big black bars along the top and bottom.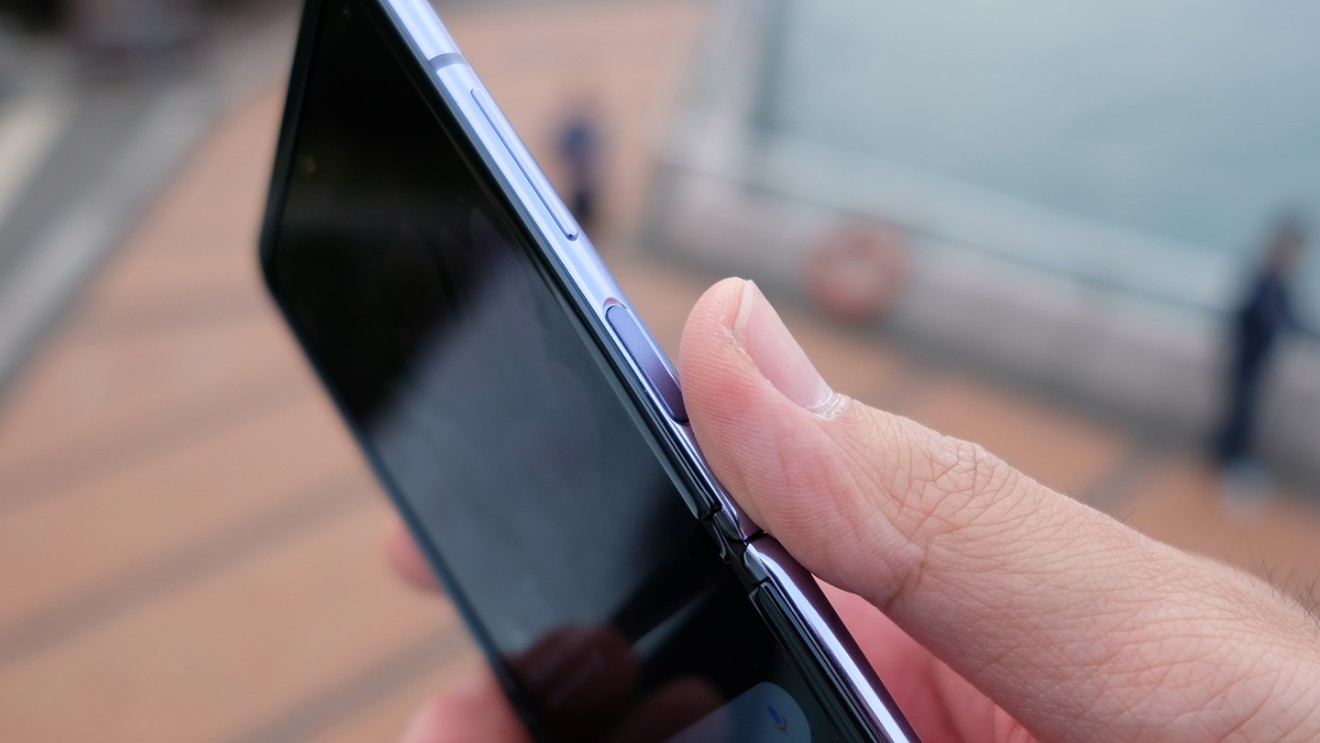 Then there are bezels. The Z Flip has thick bezels to protect the glass when folding the screen. It's another thing that flies in the face of the thin-bezel trend happening with traditional smartphones.
FLEX MODE
The ability to fold the Z Flip into a tiny laptop is what Samsung is calling Flex Mode. This feature splits apps into two halves when you start folding the phone. For the camera app this means the viewfinder faces you on the top half while the camera controls lay flat on the bottom.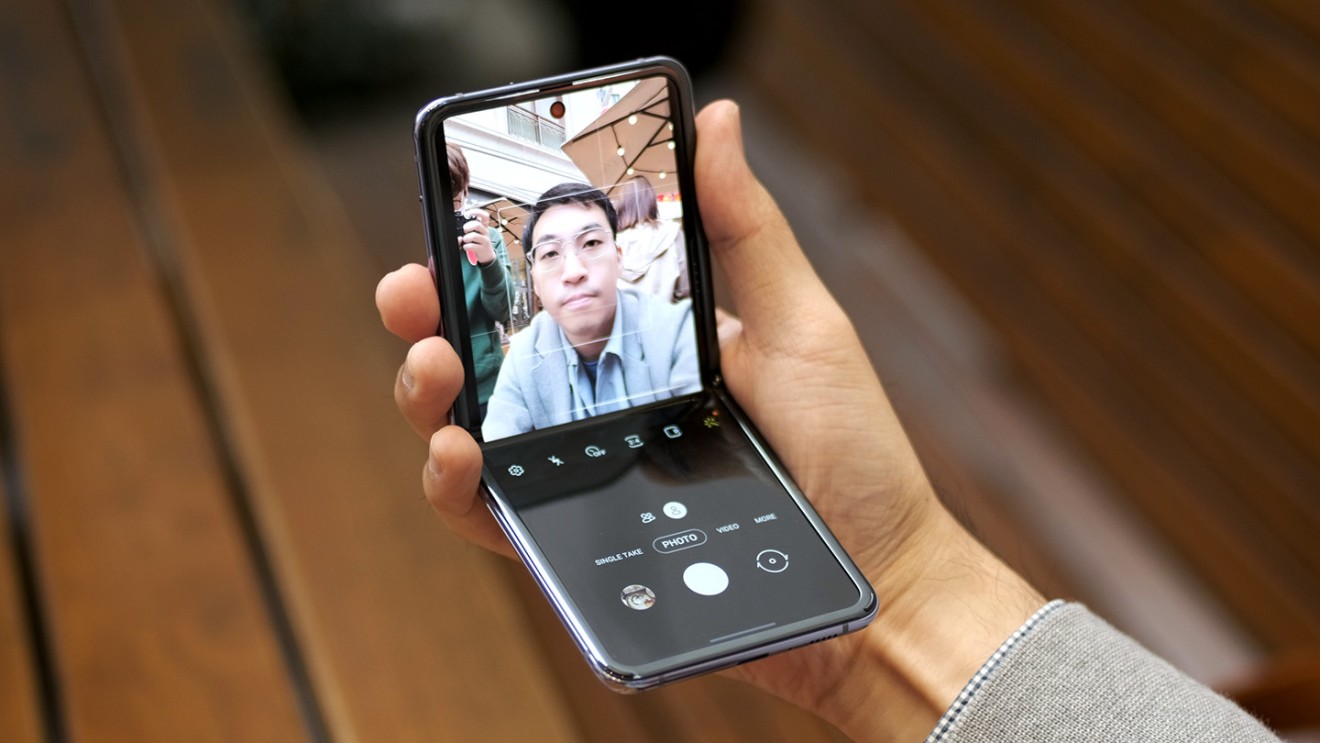 Not all apps support Flex Mode, though. Default Samsung apps that ship with the phone like the camera, gallery, and messaging apps are all supported. The YouTube app was also recently updated to support Flex Mode, allowing you to watch a video at the top and see the comments at the bottom.
While these use cases seem like a neat thing to have, I was more likely to use the partially-folded phone for multitasking in split screen mode.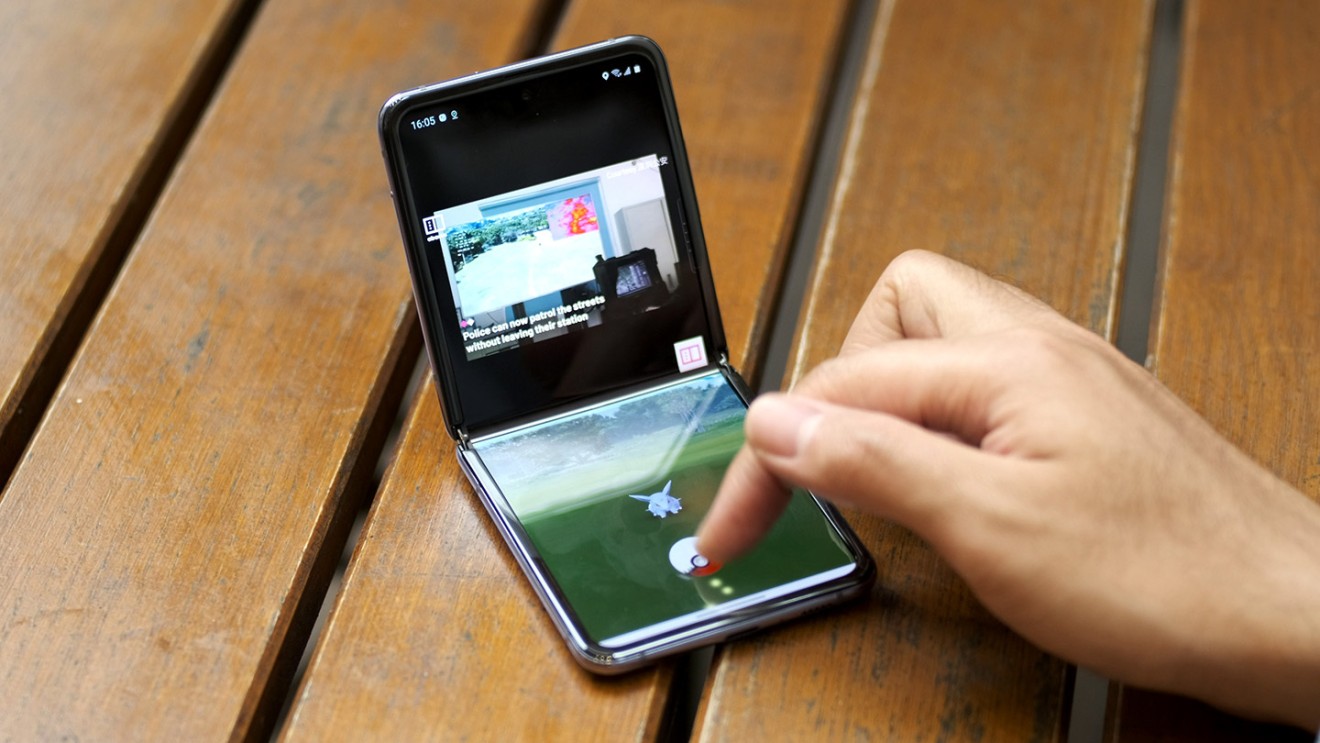 Using split screen mode on a foldable phone like this is surprisingly useful. You can have a video call up top with Google Docs open on the bottom, for example. It makes multitasking more practical.
TINY OUTER SCREEN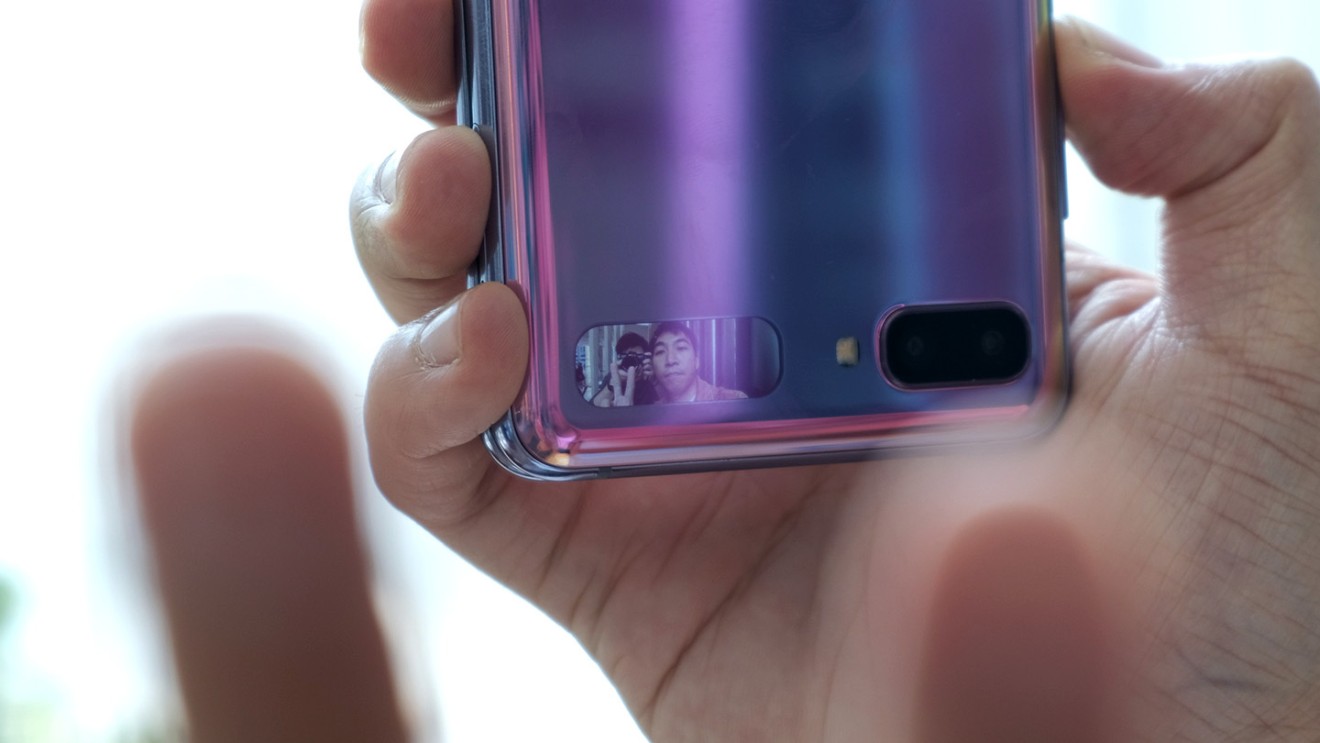 This phone does have a second display on the outside when it's folded up, but it's very small. This is so users can check the time, notifications and battery status and control music.
You can also use this display to take selfies. This allows you to use the main wide-angle camera or the ultra wide to take higher resolution selfies. But I'm still used to unfolding the phone to take selfies using the selfie camera in Flex Mode.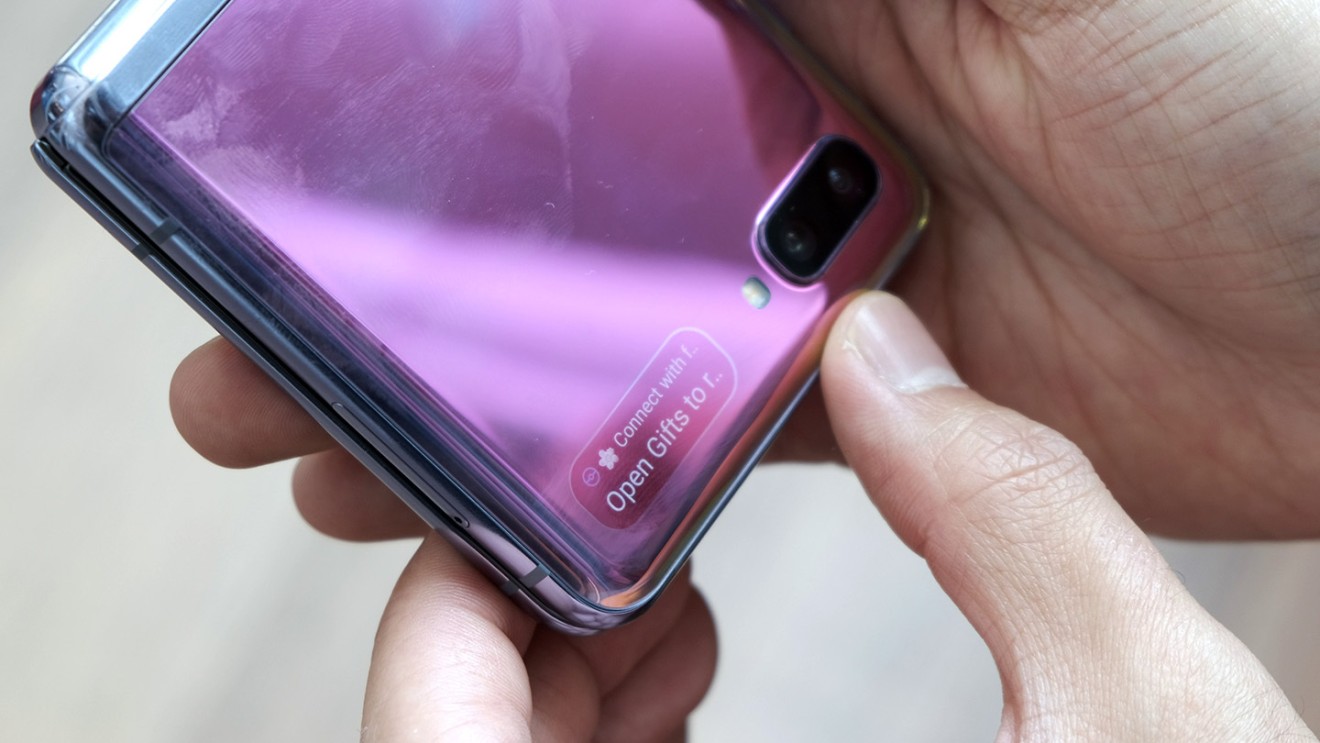 Unfortunately, this tiny outer screen is just too small for reading notifications. When I tap on a notification on the tiny screen, the message contained within it will scroll by, but it rarely lasts long enough to read the whole message. This means most of the time checking notifications requires unfolding the phone.
PERFORMANCE
The Z Flip is powered by last year's Qualcomm Snapdragon 855+ processor. It might not be the latest and greatest, but it still performs well. Combined with 8GB of RAM, I found it was able to handle gaming and multitasking very well. The phone was still running smooth when I had 18 apps running at once. For the more normal split-screen multitasking in day-to-day use, this phone has plenty of power.
CAMERA PERFORMANCE
The Galaxy Z Flip has two main cameras: One with a standard wide-angle lens and another using an ultra wide lens. They both have 12-megapixel sensors. The cameras are good enough for most everyday shots, but for the same amount of money, the Galaxy S20 Ultra offers a more complete camera system that includes a 5x zoom.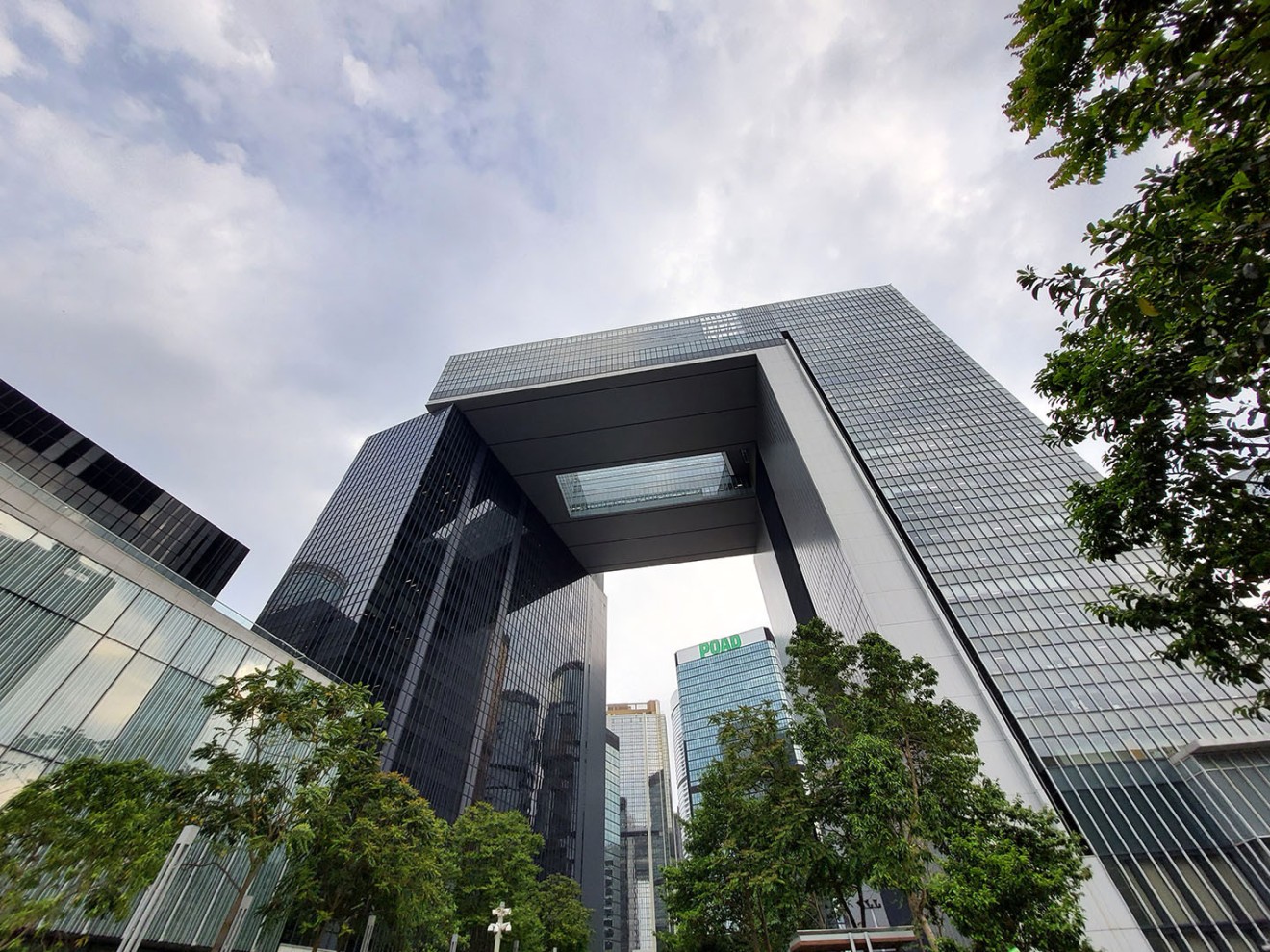 I prefer shooting with the ultra wide-angle lens that offers a 123-degree field of view. It's a bit wider than what Apple's iPhone 11 offers. The photos also deliver good detail in the center and corners of the photos, which I really care about when I shoot with an ultra wide lens on a smartphone.
But there's no optical stabilization for this lens, so it doesn't perform especially well in low light with its f2.2 aperture. The standard wide-angle does have optical image stabilization and an f1.8 aperture, offering better low-light photos.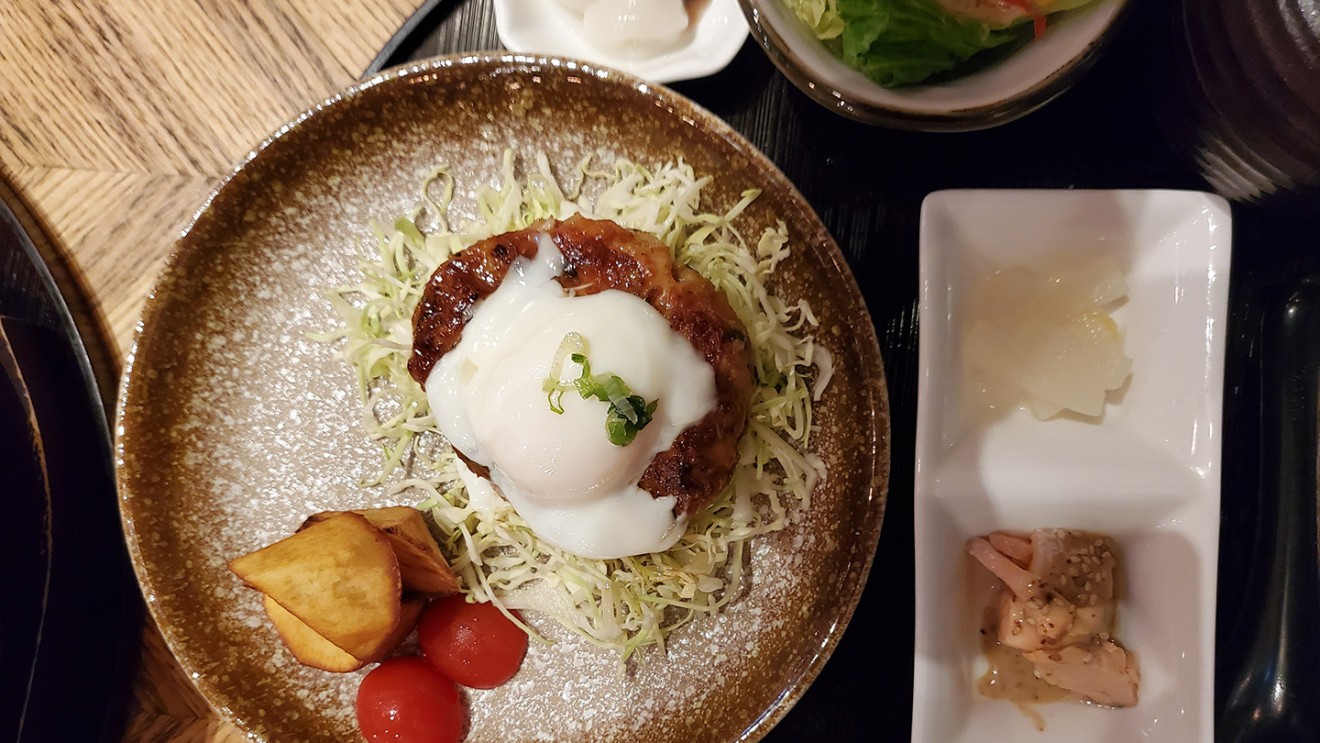 As always, Samsung's aggressive image processing means the pictures you take almost always look more vibrant than reality. It's good for food pictures and scenery shots, but it's not my preference. I personally like the more natural look on Apple's iPhone 11 and Google's Pixel 4.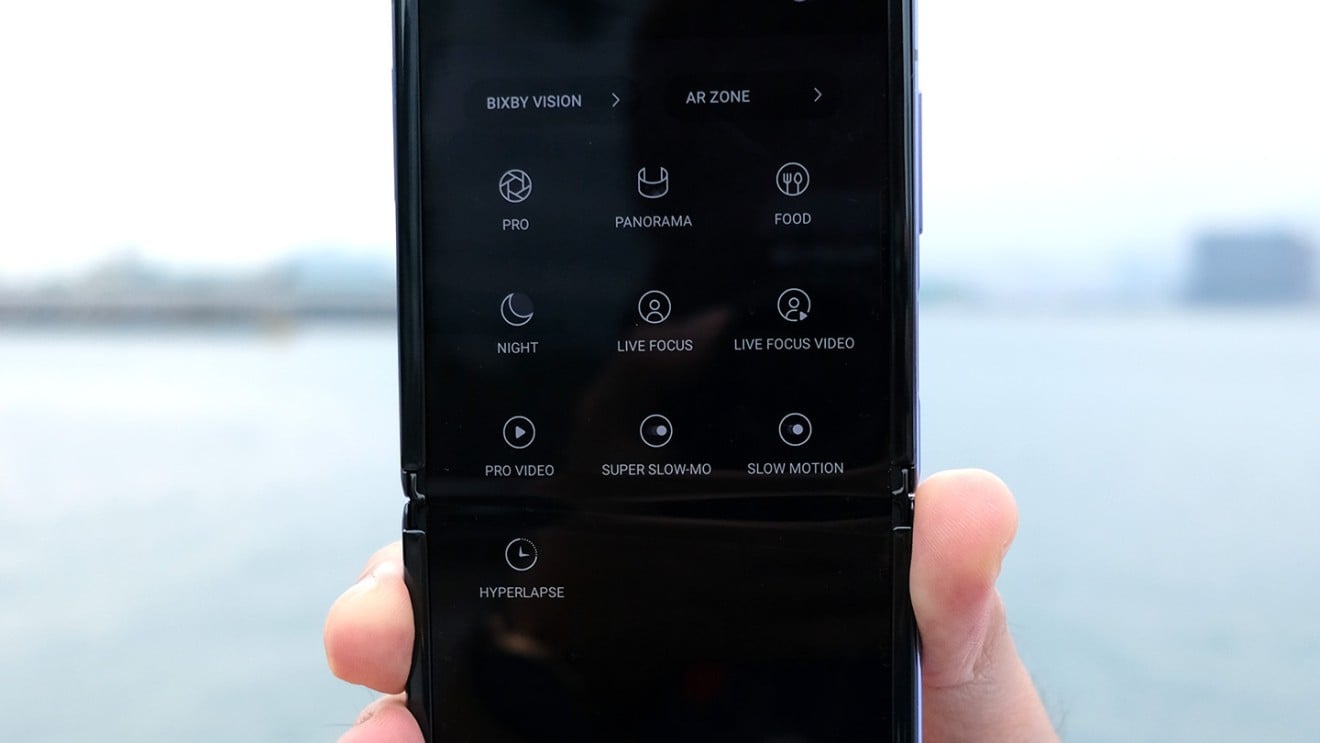 Advanced shooters might appreciate all the shooting modes on the Z Flip. It also carries some of the new camera features seen in the Galaxy S20 series. This includes Single Take, which lets you press one button to capture a bunch of photos and videos automatically.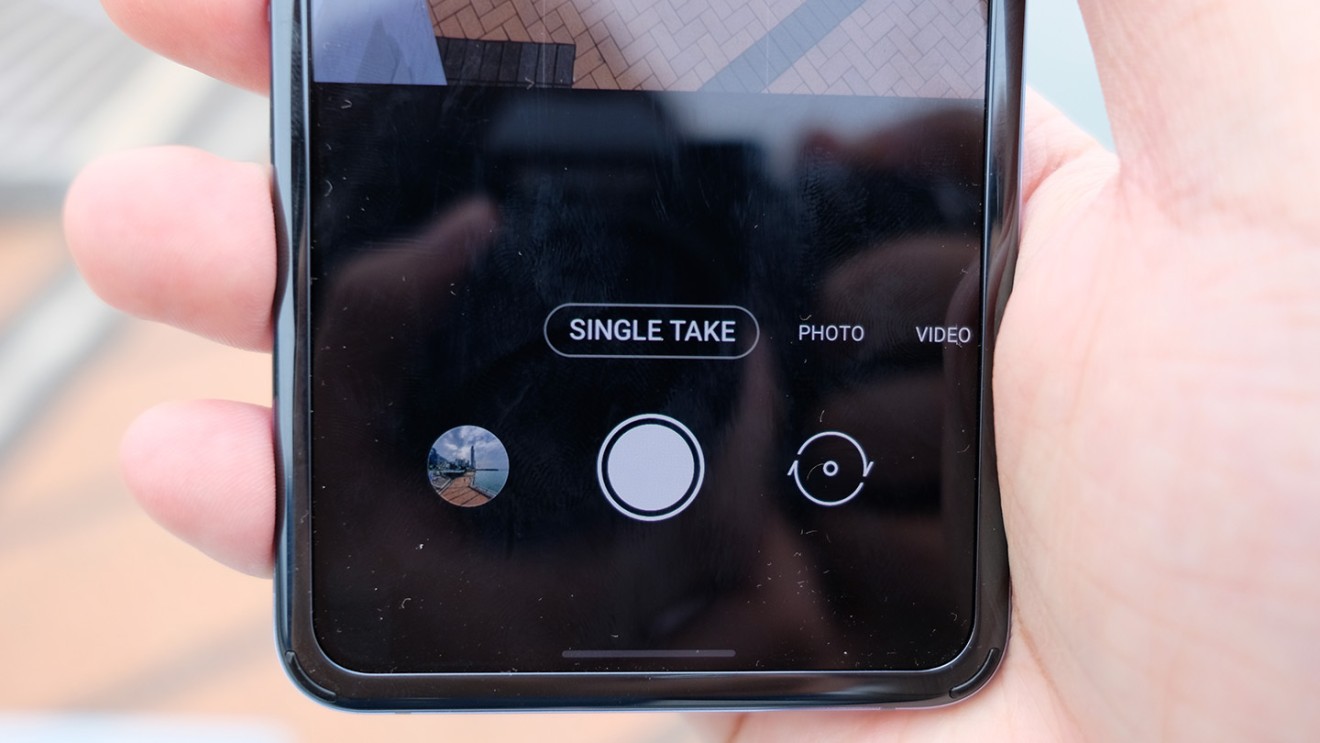 My favorite camera feature on the Z Flip is hands-free selfies. I can plop the Z Flip onto a table, bend the screen halfway up, and start taking selfies without having to hold the phone. A hand gesture will have the phone start counting down to take a shot.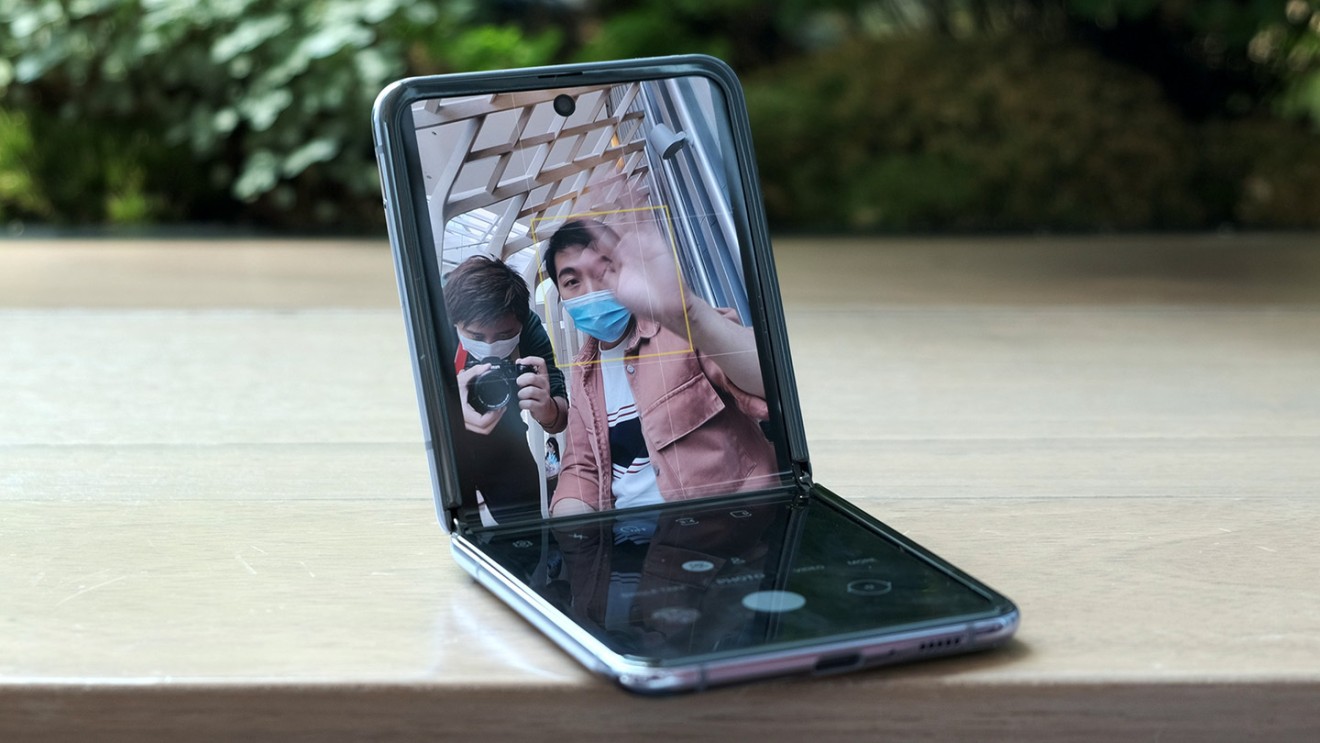 WHAT SHOULD BE IMPROVED
The most obvious thing that should be improved in future versions is the tiny outer screen. Even something the size of the Apple Watch screen would make it much more practical for notifications. It's a shame the usefulness of the display is so constrained by its size.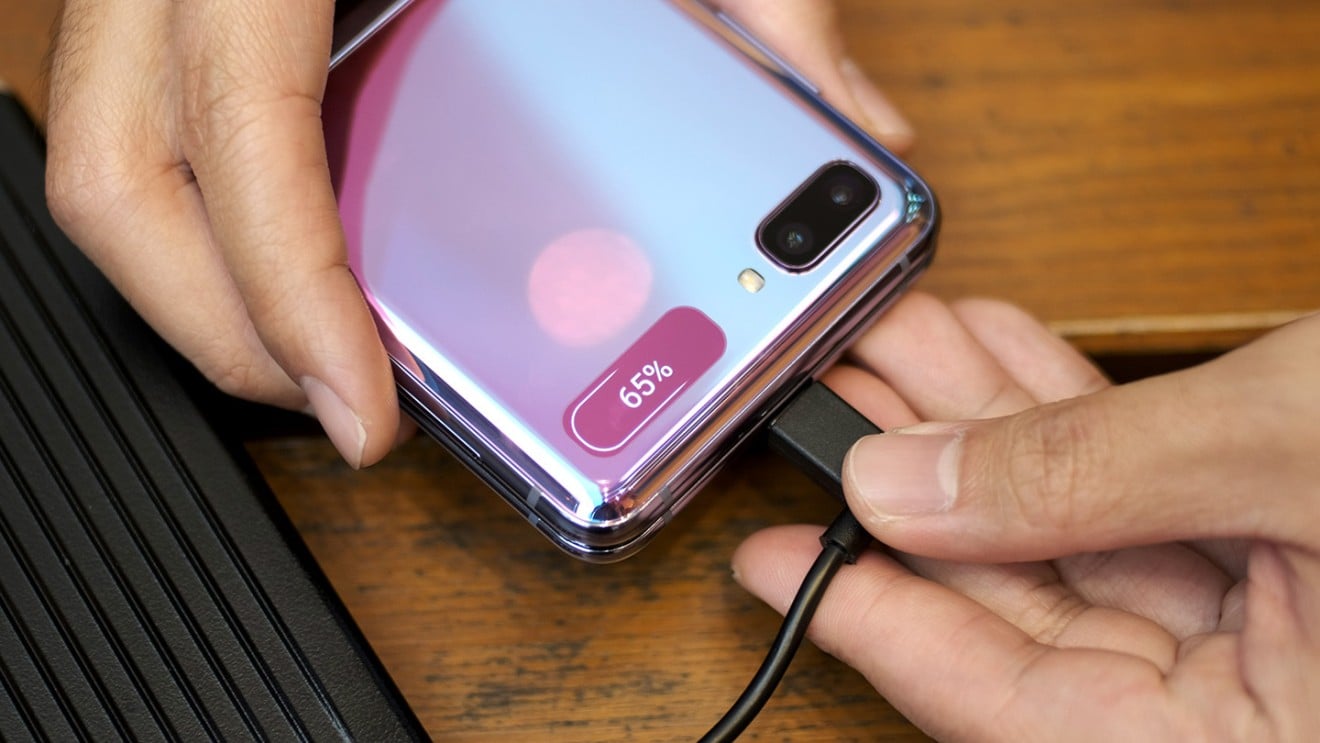 It would also be nice to see this phone with a higher refresh rate. The Z Flip's 60Hz display and full HD resolution isn't outside the norm, but it's not in line with other flagship phones that have moved on to smoother 90Hz and 120Hz displays. My daily driver is the Pixel 4, which has a 90Hz refresh rate, and I recently reviewed Samsung's Galaxy S20 Ultra, which has a 120Hz display. The difference with scrolling on the Z Flip is definitely noticeable.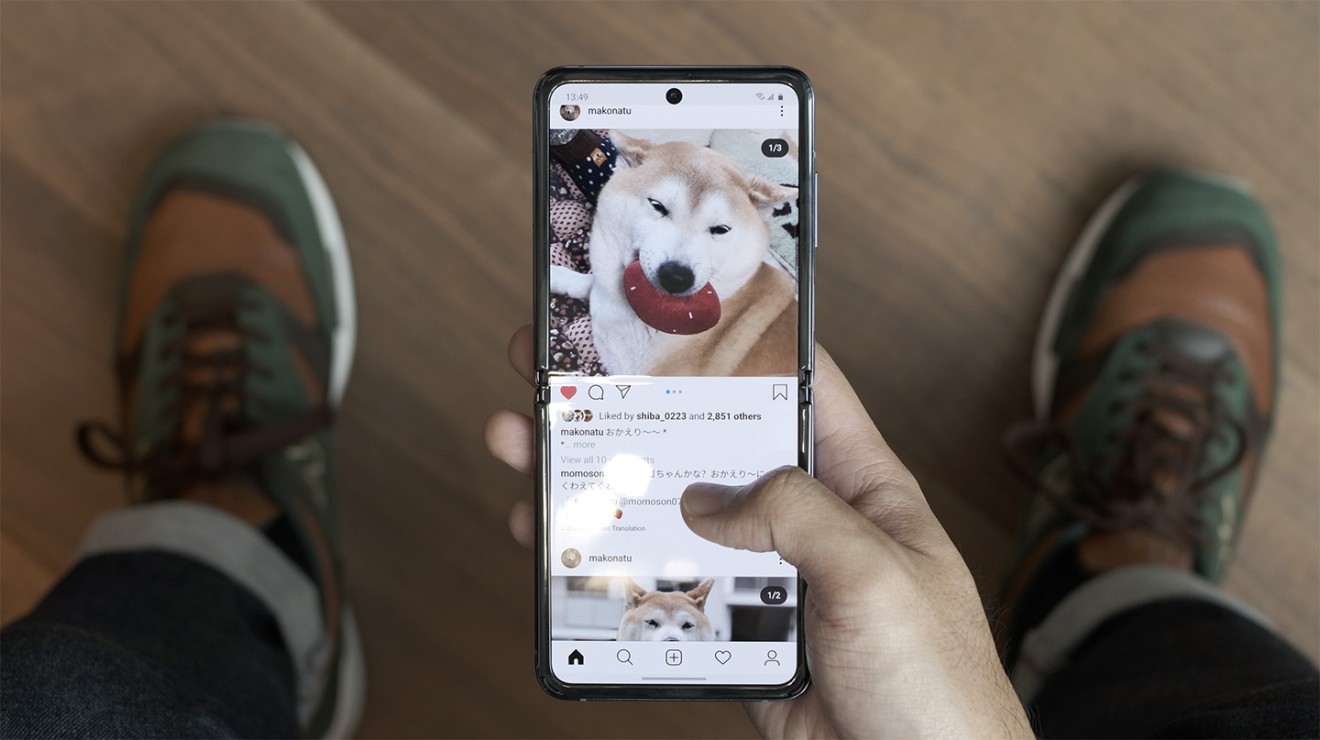 The Z Flip also needs more storage options. It's currently only offered with 256GB. Not everyone needs that much. I could do with 128GB of storage, and some heavy users might prefer a 512GB option.
This thing needs better speakers, too. I found the Z Flip's mono speaker to be disappointing. Other phones in this price range have stereo speakers, which should be the norm.
Battery life is another issue. The Z Flip uses a 3,300mAh battery, but I wish it were larger. I was only able to get about four to five hours of screen-on time on any given day, which isn't great. I normally watch some YouTube videos, check Facebook and Instagram, and frequently play Pokémon Go. This phone should be able to get you through the workday, but if you're staying out late, you'll probably have to top up at some point.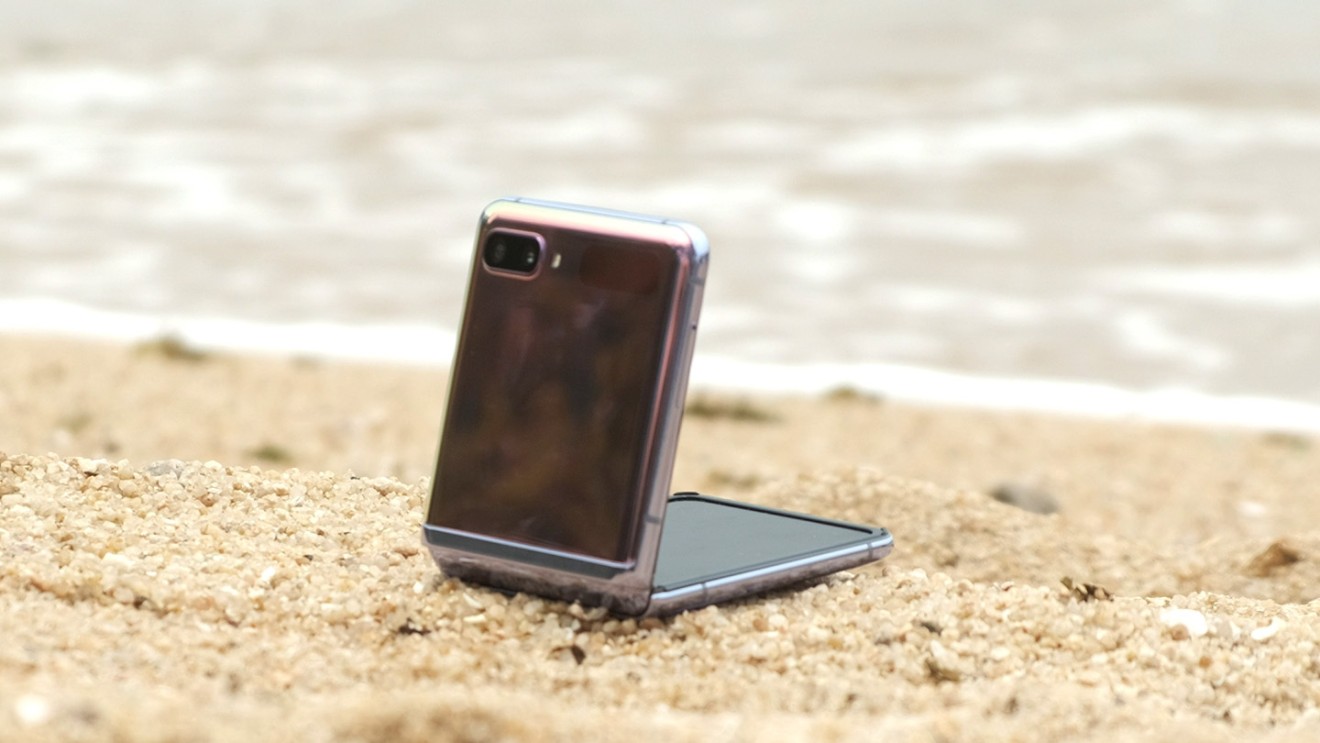 Finally, this thing needs better durability. The Z Flip isn't rated for dust or water resistance. And with this display technology still being so new, I'm worried about what happens if debris gets inside the display or hinge. And could it survive an accidental drop in the water? The more I use the phone, the more I am worried about its lifespan.
VERDICT
Buy • If you want the best foldable phone at any cost, no matter how fragile

Don't Buy • If you want the most for your money and won't use features like Flex Mode to make the most of a foldable phone
The Galaxy Z Flip is for people who want something that works like a normal smartphone but wish it could fold in half to save a little pocket room. How many people are looking for something like that? Probably not a lot.
At US$1,380, this thing isn't going to be flying off the shelves. It costs almost as much as Samsung's flagship Galaxy S20 Ultra. That US$1,400 is certainly a better buy for most users. It has a 120Hz display, a bigger battery, better cameras and 5G support.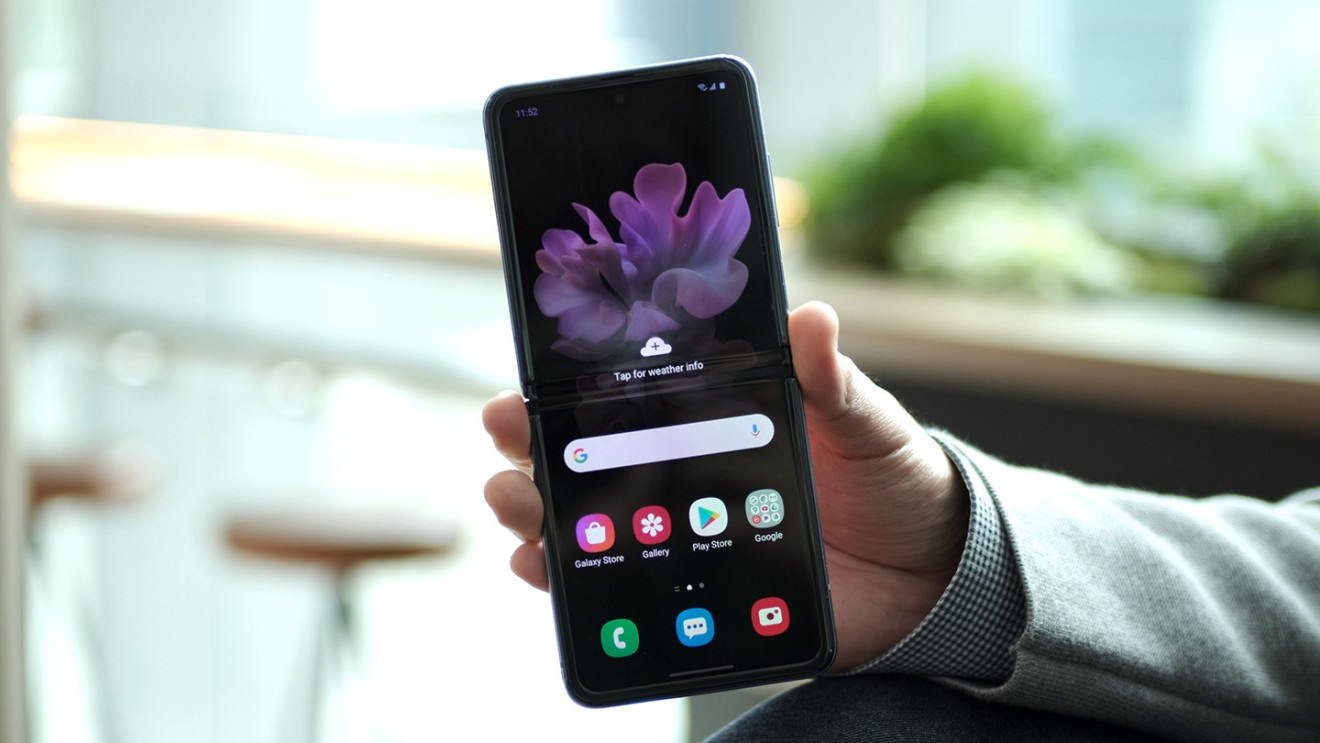 There are things to like about the Z Flip, though. I'm totally in love with the free-stop hinge. And that glass display makes the Z Flip look and feel like a regular smartphone.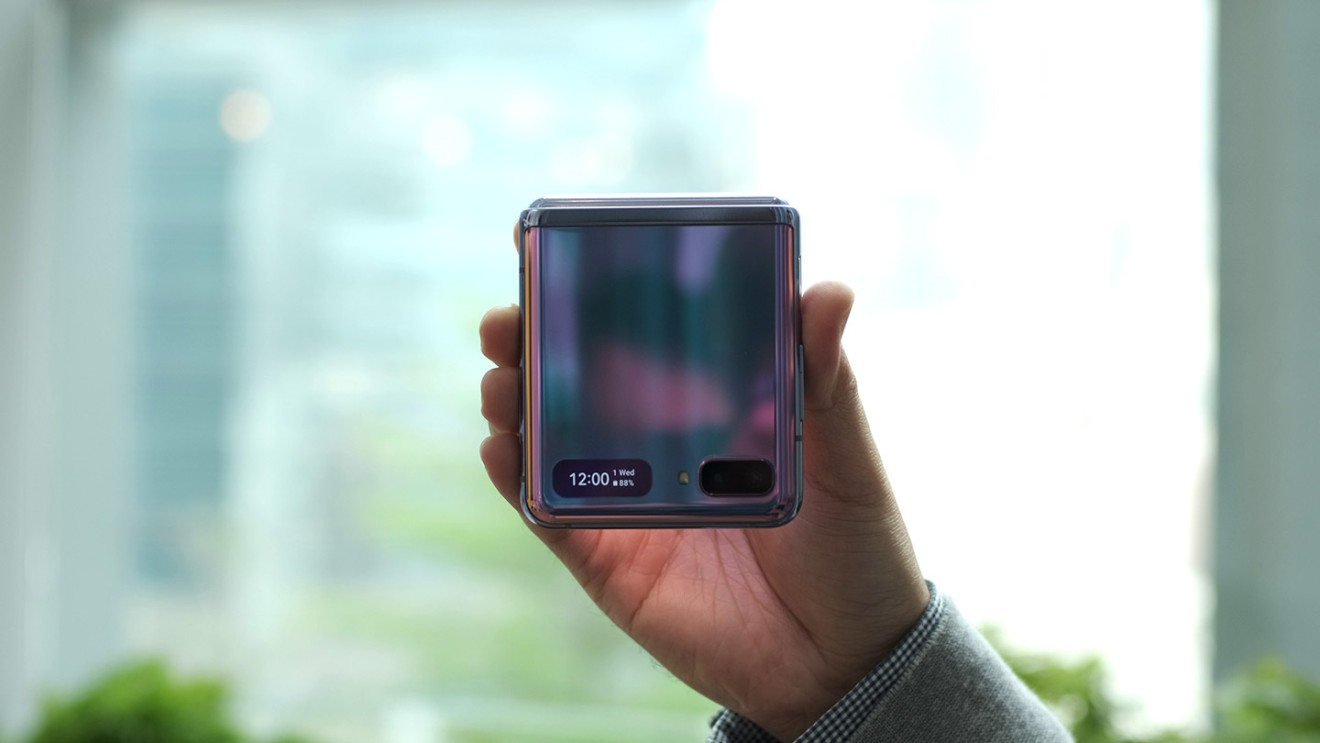 But people spending this much money on a smartphone aren't going to appreciate having to worry about its durability. There's no breakthrough feature here that would convince me to upgrade from my current phone. The Z Flip is just too expensive for what you get. More