In its folded position, the device would fold with the display outwards like the Huawei Mate X Foldable Phone – thus taking up a smaller footprint, while still allowing parts of the display to function for other tasks.
These tasks could range from changing music tracks, shooting selfies (since the rear camera could theoretically reach past the bottom edge of the screen), and glancing at notifications.
What sets this apart from Motorola's apparent design is the folding mechanism, that would give the hinge some wiggle room and allow for multiple configurations when folded including the ability to fold the display inwards or outwards.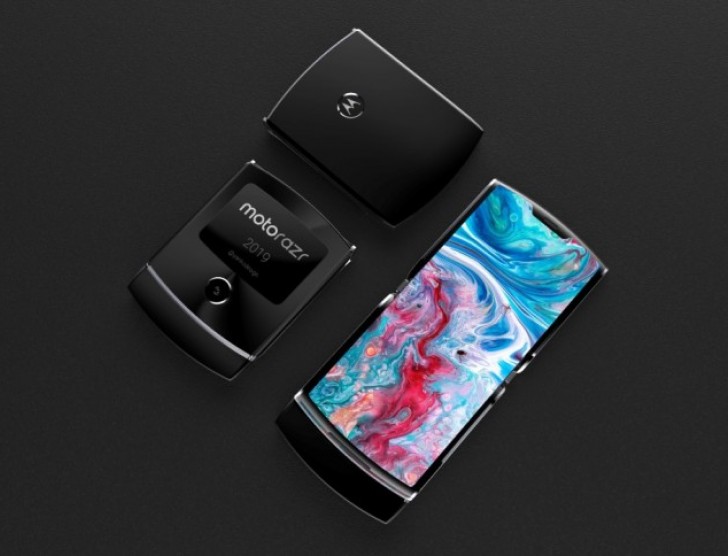 Alleged Moto RAZR design renders
The concept is certainly a new and exciting one, and the prospect of a brand-new form factor that manufacturers are experimenting with is refreshing to say the least.
Smartphones with foldable displays are the way of the future as it stands with multiple manufacturers involved in creating some kind of foldable device.
The industry is off to a rocky start, with both the Huawei Mate X and Galaxy Fold, nearing their launches following repeated delays.
Via (in Dutch) | Source (WIPO Patent) https://www.gsmarena.com