In the Q1 of 2019, Samsung launched its first foldable smartphone, the Galaxy Fold Foldable Phone.
Even though its commercial availability was delayed a couple of times due to display issues, it is still a remarkable device. Samsung must have taken note of this, as insiders are reporting that the Korean giant plan to reveal two new foldable smartphones next year.
On top of this, other variants of foldable smartphones are expected to hit the market next year, expanding the foldable segment to meet the demand for larger screens in compact form factors. At least two new foldable models are likely to be launched by Samsung next year, while there are rumors that LG Electronics will debut its first foldable phone.
One of these next-generation Galaxy Folds will reportedly come with a clamshell design. As per the report, the cover display will primarily be used by the company just to show notifications along with some other basic information such as battery info while charging. A couple of charging animations seemingly designed for the device have also been found in the OneUI 2.0 beta.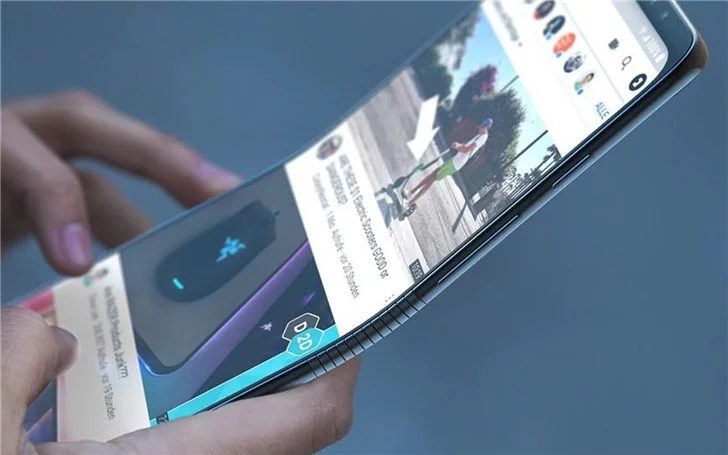 The retail price of the clamshell phone is estimated to be around 1 million won ($845), a price strategy to ramp up sales and make it a mass-market model. It's expected to launch sometime in February 2020, possibly alongside the Galaxy S11. That is unless the Galaxy S11 itself is the new clamshell device, though it seems rather unlikely.
"Samsung's plan to expand the foldable product lineup depends on the market response to the clamshell model slated for launch in 2020, but it is clear the firm will increase the lineup," said Choi Bo-young, an analyst at Kyobo Securities. He also mentions that the proper successor to the Galaxy Fold will likely be announced around August 2020.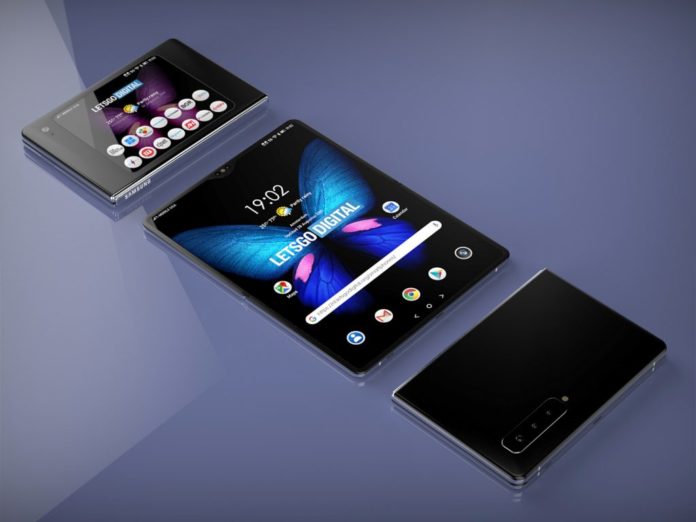 Let'sGo Digital, an online IT outlet based in the Netherlands, revealed that the Korean company filed a design patent with the Hague International Design System in May, though it was not officially announced until Nov. 29.
The patent sketch shows that the outward-folding foldable design looks like Huawei's Mate X. More