Xiaomi and Huawei will reportedly use foldable smartphone panels from Samsung Display this year.
By Joel Joseph
This will be a shift from their current flexible/foldable panel suppliers. Huawei Mate X used foldable panels from China's BOE while Xiaomi's Mi Mix Alpha used a flexible display from another Chinese display maker, Visionox.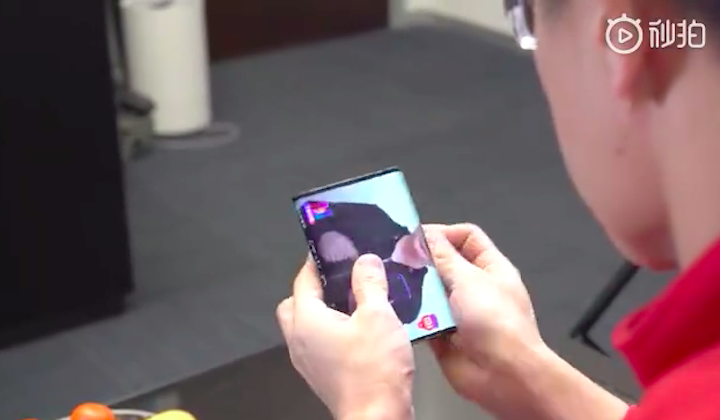 According to the new report, Xiaomi's foldable smartphone will use flexible panels made by Samsung Display. Visionox was supplying foldable panels to Xiaomi initially but the yield was reportedly not enough to produce the panels in large quantities. So Xiaomi is said to be in talks with Samsung Display to secure supply for foldable panels. However, the same report states that we might not see a foldable phone from Xiaomi this year.
What's surprising is that Huawei is also reportedly shifting its foldable panel supplier this year. The report states that the telecommunications giant is already in the process of securing foldable panels for its smartphone from Samsung Display. Its Mate X came with BOE's foldable panels but Samsung Display's panel reportedly has better quality and quantity. It is said that Huawei is likely to use Samsung Display as the primary supplier for its foldable, with BOE acting as an additional supplier.
The report also states that Huawei's next-generation foldable smartphone will launch in the second half of the year alongside the second-generation Galaxy Fold model. This makes sense given how the Mate X2 is rumored to release sometime around IFA 2020. The rumor also said that the X2 will be outward folding, similar to the Galaxy Fold.
Note that the new foldable smartphone expected at MWC 2020 in February is the Mate XS, a slightly modified version of the existing Mate X foldable, most likely using BOE's foldable panel.
The recent success of the Galaxy Fold seems to have boosted Samsung Display's reputation in the market. It is said that the display maker received a lot of interest from top Chinese smartphone makers like OPPO, Vivo, & Huawei but its initial focus is on supplying foldable panels to Samsung. After the launch of the clamshell Galaxy Fold model sometime before MWC, Samsung Display will focus on supplying panels for the Mate X2 and the second generation Galaxy Fold devices. In the meantime, it is likely to start supplying panels for the foldable smartphone from Xiaomi, expected to launch in 2021.
So it looks like Samsung and Huawei are likely to remain the top foldable smartphone makers, even in 2020. More