Now that we've rolled past Huawei and Vivo's latest devices, now it's time for Xiaomi to make an impression, and they've been making a pretty strong one.
A Mi MIX Alpha teaser image quickly made rounds on social media, featuring what many thought was a folded display. This, of course, launched rampant speculation on whether the new device would be a folding phone or not, but it looks like we can finally stop guessing.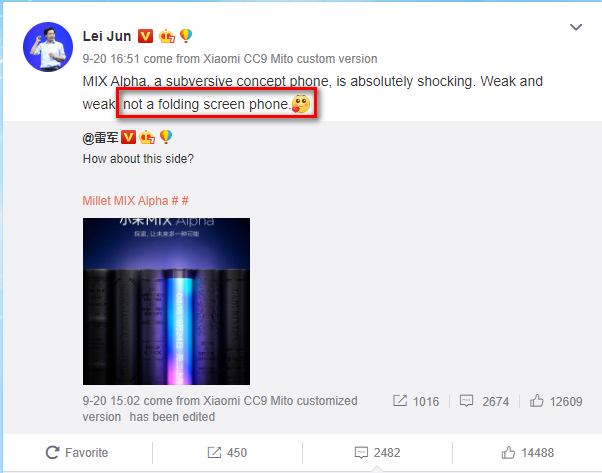 Xiaomi founder Lei Jun has gone to Weibo to clarify that the new device, unfortunately, isn't the company's folding phone, though he had more to add.
According to him, the Mi MIX Alpha will feature a very subversive and shocking design. He doesn't go into much further detail, but we can still make a few educated guesses.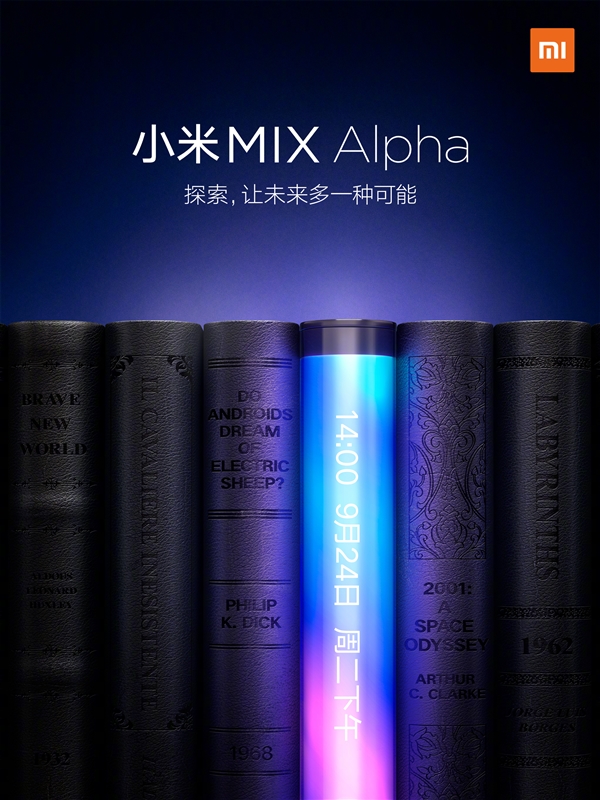 From official teasers, we can assume that the Mi MIX Alpha will feature a revolutionary new curved screen design. It'll supposedly give the device a 100% screen to body ratio, an industry first.
It could very much be like the very first Mi MIX where it's more of a concept device that's the first of it's kind, placing Xiaomi at the forefront of innovation once again.
More